Horse bites cause car damage in Shrewsbury
16th October 2012
... Comments
---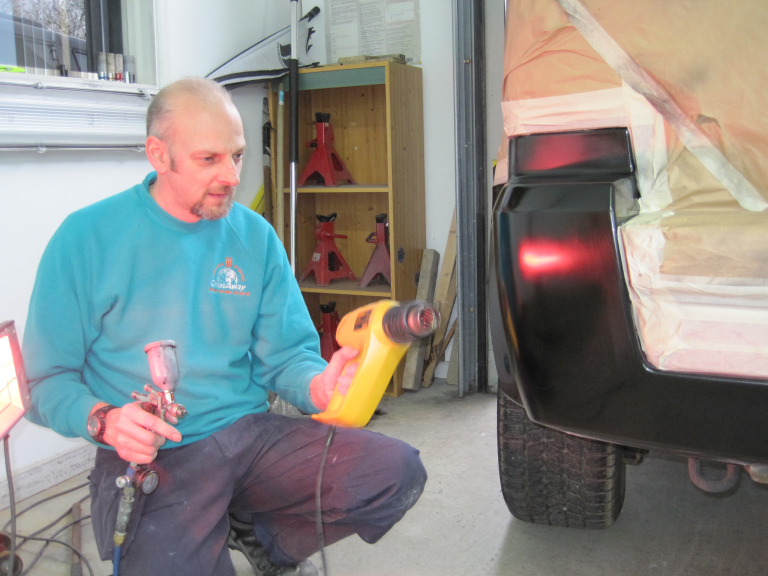 Technicians at ChipsAway, on the Benbow Business Park, Shrewsbury have repaired hundreds of vehicles, including one car that had been bitten by a horse and one that had been attacked by a monkey.
They also have many a driver asking them to repair the scratches and chips as quickly as they can to ensure their partners never find out damage has been done and have to be ready when Britain's weather strikes and cars are pelted with hailstones.
Stuart Williams, of Chips Away Shrewsbury, said: "We feel like we have seen it all but I am sure we will continue to be surprised by motorist's explanations of what has happened to their vehicle.
"One driver brought in a brand new car to us after he had put it in his garage for the first time, opened the boot and the tailgate had hit the garage ceiling – his old car boot had never reached that far so he hadn't even thought about it.
"We have had damage done by a monkey who ripped the windscreen wiper off the car and scratched the bodywork with it and a man whose handbrake failed and his car rolled into a colleagues at work."
Mr Williams said his technicians are all passionate about cars so feel as angry as the owners when they see damage caused deliberately but when a vehicle is brought in after being bitten by a horse they have to smile a little.
"I think Shropshire is a place where you cannot be really surprised by that type of damage but it is a fairly unique explanation," he added.
"The majority of people do not know what has caused the damage as it has been done when left in a supermarket car park or overnight if they park on the street, but this motorist was very clear, his horse had fancied a nibble and had given it a good go!"
For more information contact Stuart at Chips Away Shrewsbury on 01743 491353.