Great nights out in Shrewsbury this Christmas! But will you be drink aware?
7th December 2011
... Comments
---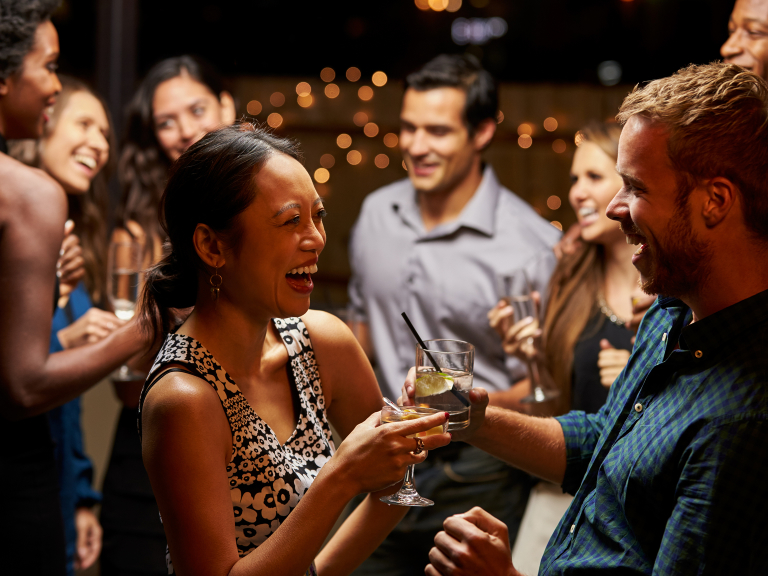 Calling all Shrewsbury party people - "Your head's banging and your mouth feels like it has been lined with cheap carpet. Even your skin seems to be objecting to last night's excess. Hangovers hurt."
This is the opening gambit from the drinkaware.co.uk website. And it's true! Still for a many of us, we seem to be willing to put up with a bit of pain, especially over the festive season when it can seem like any excuse for a quick tipple is a good one.
One of my dear friends from Shrewsbury who now resides in the big smoke is doing 'manic last minute Christmas shopping' on the 23rd. Not to let this go by without some sort of celebration I have already arranged to meet her in one of the towns many lovely bars for a 'celebratory mulled wine'.
If this turns into a few more, knowing I have the annual Christmas meal with my school friends the next day, then the hallowed big day itself, and it would be rude not to have wine with dinner on Boxing Day....I had better make myself safe, drinkaware and get a few hangover tips....
Here are the top tips from drinkaware.co.uk
BEFORE:
Think about setting yourself a limit as to how much you are going to drink before you go out – and stick to it. The UK Government advises that men should not regularly drink more than three to four units a day and women not more than two to three. It's the strength and size of a drink that determines how many units it has. For example, a standard (175ml) glass of Chardonnay contains just over 2 units of alcohol and an average pint (4%) of larger just under two and a half units.
If you know you're going to be drinking, eat a substantial meal beforehand. Complex carbohydrates such as pasta and bread are good because they take longer to digest. This means the alcohol also takes longer to be absorbed.
Try to drink plenty of water before you go out, during the night, and when you get home. Alcohol acts as a diuretic, which means your body retains less water. When this happens, the body takes water from your brain, which causes it to shrink. And that's why your head hurts the next day.

DURING:
Avoid getting into rounds because it makes it harder to control how much you drink
Drink plenty of water or fruit juice between alcoholic drinks, or opt for shandies and spritzers. However, be aware that the alcohol in carbonated drinks (such as beer) is absorbed faster than in non-carbonated ones
Choose light coloured drinks, if you can. Alcohol contains 'congeners', impurities caused by the distilling process. Dark drinks such as red wine, whiskey and bourbon can result in a worse hangover because they contain more congeners than lighter drinks such as white wine, gin and vodka.
Try not to mix your drinks. You're only adding to the number of toxins your body has to deal with.
Avoid being tempted by double measures of spirits just because they are cheap. Opt for a small rather than large glass of wine – a large one can contain up to three units of alcohol.
When drinking at home, keep an eye on how much you're pouring. Pub measures of shots are 25ml. This doesn't look like much in a glass so you're likely to serve yourself much more at home. Avoid 'topping up' your glass before you've finished as this makes it difficult to see how much you have drunk.
Your body takes about one hour to process each unit of alcohol. Consider stopping drinking well before the end of the evening, so the process can begin.

AFTER
Try and get as much sleep as possible. Alcohol affects the quality of the sleep we get and hangovers often feel worse because we're tired.
Your instinct might be to reach for the painkillers. These may ease headaches, but will do nothing for the alcohol in your system. Some (like paracetamol) also give your liver even more work to do, and others (like aspirin) can irritate your stomach.
And of course, make sure you drink plenty of water to help battle the effects of dehydration.
If you are in any doubt as to the laws regarding alcohol consumption then you can always visit our legal services page to seek further advice.