Give Big this Christmas and help Village Water change lives in Zambia
21st November 2013
... Comments
---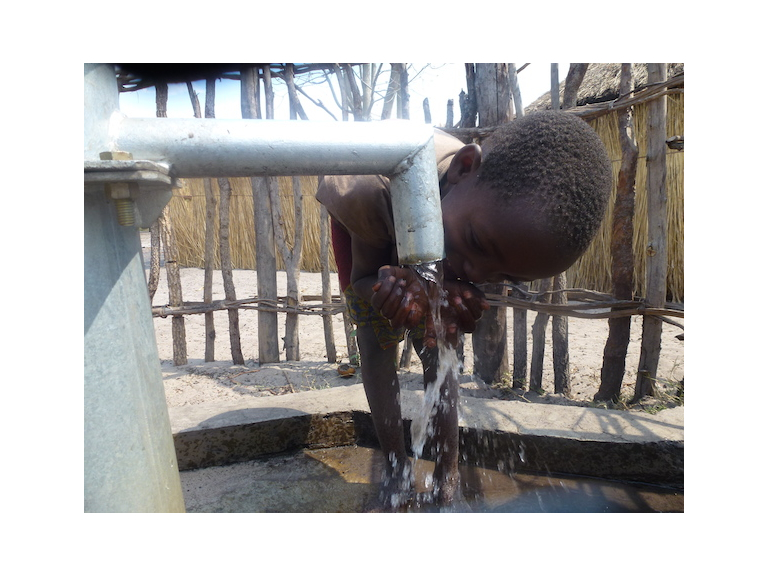 I am sure that like Clare and me here in the Shrewsbury Village Water office, everyone is gearing up for the festive season. December is a particularly exciting time for us because for the fourth year running we are taking part in the Big Give Christmas Challenge.
This online challenge is a great opportunity for supporters to get their donations doubled at no extra cost to them, and support communities in rural Zambia with safe water, sanitation and hygiene education.
It is now full steam ahead to try and reach our Christmas Challenge target. This year's Challenge is on Thursday 5th, Friday 6th and Saturday 7th December. Match funds get released every morning at 10am with donations matched on a first-come, first-served basis. So, it's really important that I tell our supporters that they need to donate as close to 10am as possible.
As a team we've set ourselves a big target for the challenge. We'd like to raise £100,000, enough to support 25 communities in Zambia. Shockingly, over half the population of rural Zambia have no access to safe drinking water and toilets, which means people suffer a lot from preventable diseases, such as diarrhoea, which can be deadly. It also means that children are either too ill to attend school or are spending their time fetching dirty water. Since 2003, Village Water has been changing this.
I want to make this Big Give an opportunity for us to meet some of our lovely Shrewsbury supporters. On Thursday 5th, Friday 6th and Saturday 7th we are going to run a Cake and Donate cafe at our office in 9 College Hill from 9.45am. We'd like to invite anyone who is interested in making a donation, or learning more about our work.
The Big Give really is a fantastic fundraiser as supporters get to see their donations doubled £ for £ and make twice the difference to people living in rural Zambia. So I'd like to ask everyone to think Big and dig deep for water in Zambia this festive season.
For further information on Village Water, please drop me an email.