Funny man Jason Manford warms up for his Muddle Class Tour near Shrewsbury
12th December 2017
... Comments
---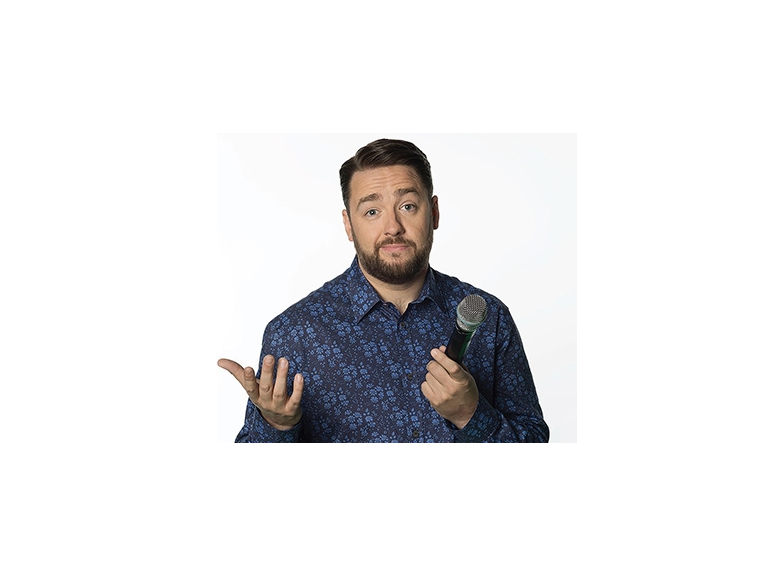 Jason Manford is one of Britain's best loved comedians, and last night he made those of us 'hard enough' to brave the bad weather, roar with laughter at the Wolverhampton Civic Hall.
Jason is on his warm up tour 'Work in Progress' ahead of his main tour which will be called 'Muddle Class'. The main thrust of his two hours worth of jokes, was to explain that he now finds his life rather muddled, having started life as a working class northerner, and due to his success and good fortune, he now finds himself, and his five children, to be somewhat middle class.
That's right, Jason is a dad of five - four with his ex-wife and he has a two year old with his new girlfriend of three years. Every day life for Jason is a now a bit mixed up, whether he's asking his plumber brother (a man's man) where the dressing rooms are (instead of the changing rooms) when he turns up to take his children to football, or the strange oddities his partner packs for a picnic.
Instead of the Home Bargains bag with primula sarnies his brother produces, Jason's wicker basket is filled with hummus, crudites and quinoa. My husband found this endlessly funny, saying he feels this way him self, no longer asking what's for dinner or tea, but probing 'what's for lunch?' instead. Life has somehow altered for this man who used to be a bit rough round the edges. 
Of course, he hasn't lost his northern roots entirely, as he told the audience who had braved the unusually cold and treacherous conditions to see him at Shrewsbury's nearest large scale comedy and music venue - the Wolverhampton Civic Hall. Despite some of those who had tickets failing to make it out, it's fair to say that Jason put just as much effort in as he would a large scale stadium tour. He was consistently funny, very relaxed and tells us things we can relate to in our own lives, which makes it all the funnier.
I would definitely recommend catching Jason for the full tour when he ventures this way again on 15 December 2018 at the Civic Hall... if you think you're hard enough!