Fresh from winning a BRIT award Rudimental smash it at Wolverhampton
25th February 2014
... Comments
---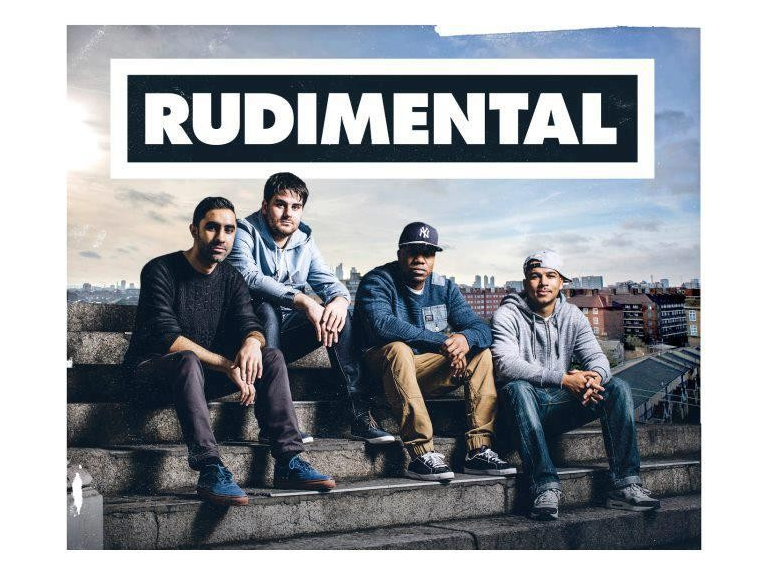 Fresh from winning British Single 2014 at this year's BRIT Awards, Rudimental are a mainstream drum'n'bass act who have so much energy on stage it's untrue!
This year the four-piece from Hackney were nominated in three categories, MasterCard British Album of the Year, British Group and British Single which they won.
Add to this the chart-topping album Home which testifies to the fact that Rudimental are now as mainstream as drum'n'bass gets. But when the group plus a six-strong supporting cast including vocalists and trumpeters  arrived at the Wolverhampton Civic, they also brought the feeling of their own underground party.
Yes it was a Tuesday night in late February, but it really is one thing to hear them on the radio, where the No 1 singles 'Feel the Love' and 'Waiting All Night' have carved out considerable chunks of airtime, but quite another to witness live their feel-the-love in the flesh.
The set started with the main quartet initially being seen in a dramatic silhouette banging drums behind a curtain and switching between rave-like keyboards and rocky guitars; trumpeter Mark Crown interjects reggae blasts and three backing vocalists pop to the front in turn, confidently taking on tracks that were sung on the album by John Newman and Ella Eyre.
It all feels thrown together but at the same time rather cohesive and all held together by the songs' bawl-along hooks and the ebullient bluster of frontman DJ Locksmith.
There's a good deal of cross-pollination. 'Powerless' starts as rave and builds into breakbeats of drum'n'bass, pushed along by vocalist Becky Hill – who interestingly reached the semifinals of The Voice's first series, although she's since blossomed into a roaring purveyor of stadium-techno.
A testosterone-drenched cover of Shy FX's 'Original Nuttah' segues into the communal love-in Feel the Love – and, throughout, the party doesn't stop. These days, however, it's turned into a party that millions want to attend.
 By Catherine Buckley