The private client team at Wace Morgan Solicitors of Shrewsbury has been strengthened with the recruitment of three new members of staff.
Private client executive Toni Mathieson has been working in the legal industry since 2009, at several Shropshire firms. She has experience in residential conveyancing and private client work, starting her career as a legal assistant and going on to specialise in private client work.
"Private client law has always been my passion and I am really pleased to be working in a busy, experienced team here at Wace Morgan," she said.

During her employment she has been studying with CILEx Law School in order to gain the qualifications to become a Chartered Legal Executive and has successfully completed her Level 3 Professional Diploma in Law and Practice in 2012 and was admitted as an associate member of CILEx five years ago.
Currently studying for her final professional diploma module, she hopes to qualify as a Chartered Legal Executive in 2019.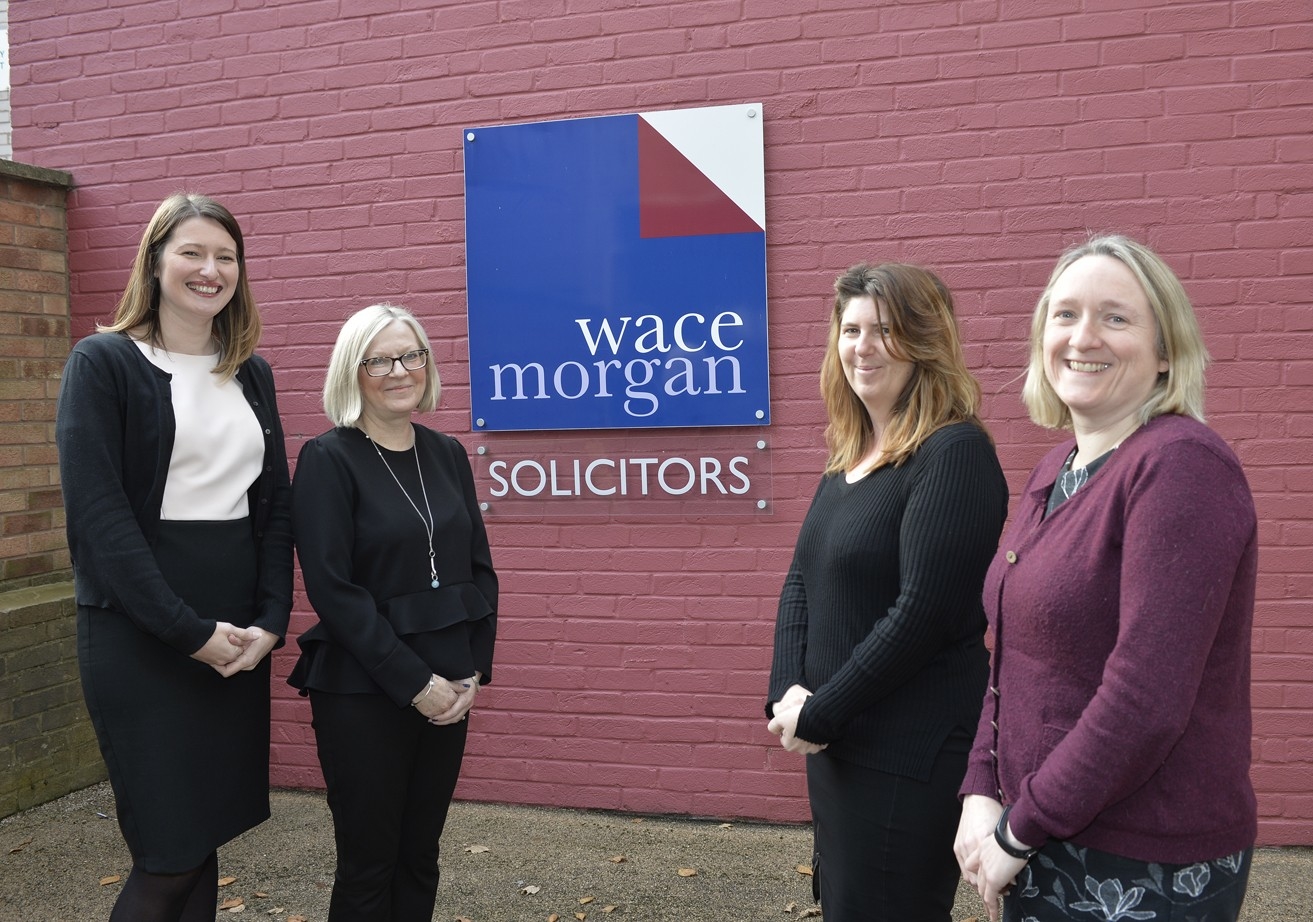 Pictured from left: Wace Morgan Solicitors new recruits, Toni Mathieson, Sarah Cussen, Nicola Ward and Ann Thomas
Nicola Ward first started working in the legal profession in 1990 as a trainee legal executive before going to university and then proceeding to qualify as a solicitor.
With her previous firms she divided her specialisation between conveyancing and private client departments but now just works with private clients. She is studying for the STEP diploma in Trust and Estate Administration (England & Wales) and has so far passed half of the exams required to gain the qualification.
New secretary Ann Thomas has worked in solicitors' offices in North Wales and Shropshire for over 20 years as a legal secretary and legal assistant, gaining experience in a range of departments, including litigation, property, probate and family.
There has also been a new addition to our commercial department.
Sarah Cussen started off working in law firms about 25 years ago as a legal secretary in both Oxford and then Liverpool and has recently relocated to Shrewsbury. A former legal IT trainer for eight years, she has now come full circle - working once again as a legal secretary.