Dora delights audiences at Shrewsbury Theatre
22nd May 2013
... Comments
---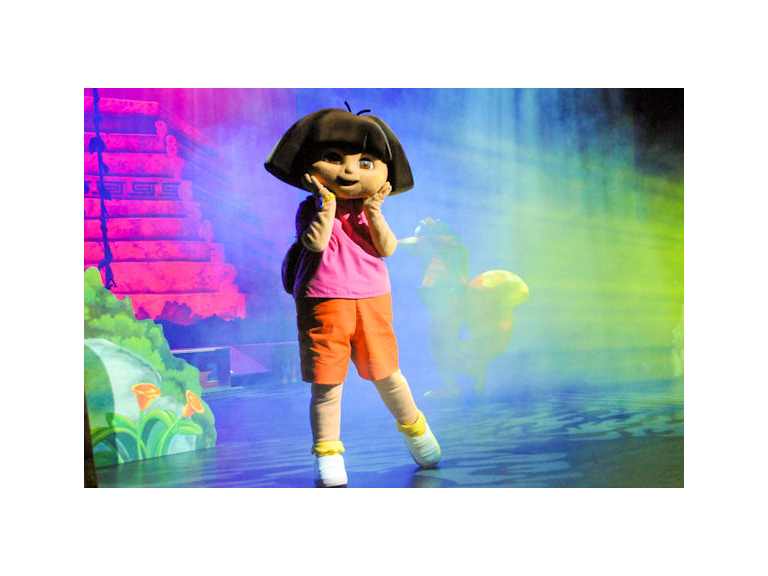 Dora The Explora Live made my daughter leap for joy at Theatre Severn in Shrewsbury.
I recently took my three year old daughter Holly to see Nickleodeon's Dora the Explora. She had only been to one live show before when she was much younger so I really wasn't sure what she would make of it, plus she had only been a Dora fan for a short time.
However, from the moment the show started she was leaping around the theatre, shouting in all the right places (and some of the wrong ones) and generally threw herself into the whole experience.
Off we all set to the City of Lost Toys to find Dora's teddy, trying to avoid that pesky fox, Swiper.
Looking around the theatre all the children seemed to be equally engaged and having a good time.
There was plenty of singing and dancing for them all to join in with and all the usual puzzles to solve that you would expect from Dora.
The arrival of Dora's animal loving cousin, Diego also seemed to delight all the little people.
With a 30 minute first half and 40 minute second half, the length of the show was just right for little ones.
There was a 20 minute interval which was ample time to take little people to the toilet and stock up on necessary supplies for the second half.
As ever the staff at the theatre were all extremely helpful and friendly and I can highly recommend entertaining your little ones with a show designed especially for them at our local theatre.
To check out what's coming up or to book tickets visit www.theatresevern.co.uk or call 01743 281281.
By Catherine Roche