Companies form partnership to offer planting service for specimen trees and plants in Shrewsbury
4th June 2015
... Comments
---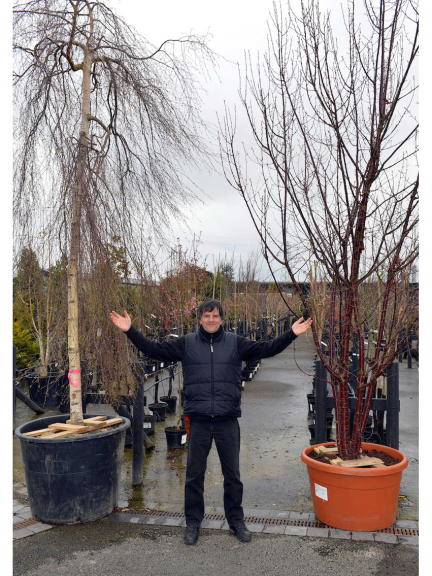 A specialist plants centre in Shrewsbury and a Shropshire-based garden design and landscaping company have formed a partnership to offer customers a planting service for specimen trees.
Love Plants, which is based at caravan dealership Salop Leisure's Emstrey headquarters, is teaming up with Warren Vette, of F3rnz Natural Landscape and Design at Boreton, near Shrewsbury.
Tim Robinson, Love Plants' manager, said many customers had told him that they would love to have a specimen tree in their garden but had no idea how they would plant it.
"I mentioned this to Warren in conversation and he said he would be happy to provide a planting service for customers," he explained. 
"Many people have the space in their garden and don't want to wait 15 or 20 years for trees to grow. Planting a specimen tree changes a garden's appearance dramatically."
Showpiece trees and plants that make a statement in a garden are in demand from Love Plants who have sold specimen olive, Japanese flowering cherry, weeping birch and hazel trees, palms and yuccas.
Currently available from the company is a 20-year-old, 10 foot tall cloud pruned pine tree valued at £3,500, a 35-year-old Italian olive tree at £1,000, a 15-year-old olive tree at £299 and 20 foot weeping birch trees as £168.
"Love Plants is one of the few places in this area that sells specimen trees of this type and I'm unaware of any other local business offering a planting service also," added Mr Robinson. "