Chances for a free ticket to Shrewsbury Folk Festival
24th June 2013
... Comments
---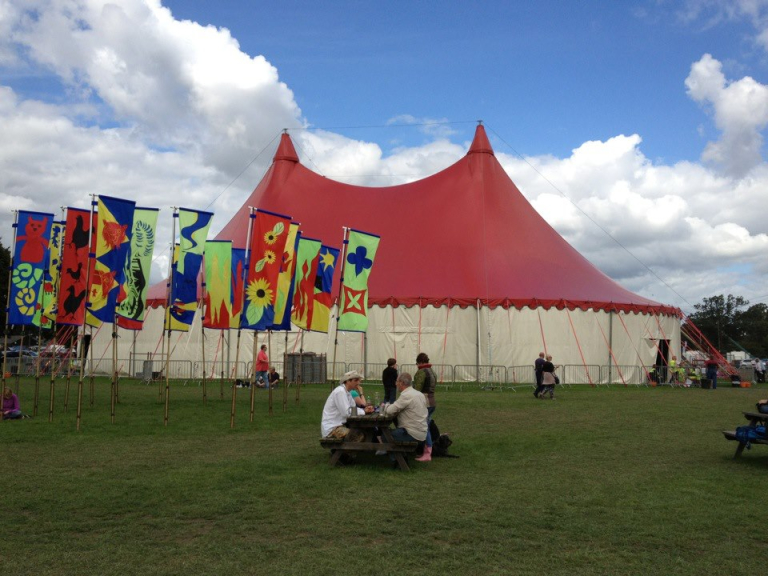 Shrewsbury residents are being offered the chance to get free tickets to the town's 2013 folk festival in August in exchange for opening up their homes to dancers and musicians performing there.
Hosting Performers
 
Festival organisers have a long tradition of using local families to provide accommodation and are asking anyone interested in hosting performers over the August Bank Holiday weekend to contact them.
 
Anyone with a spare bedroom or bedrooms can get involved as long as they are within the town area.
 
Hosts and performers are closely matched to provide the right combination of accommodation and in return for their hospitality, hosts are offered free weekend tickets for the four-day event from August 23 to 26 at the West Mid Showground.
 
Festival Director Sandra Surtees said: "We have a dedicated network of hosts providing a variety of accommodation across the town but this year we have a couple of large dance groups and bands who all need somewhere to sleep!
 
"Many of our hosts have been doing it for years and love meeting the performers and seeing another side of the festival. It doesn't matter how many rooms you have or people you can host, we'd like to hear from everyone who is interested. Everyone who is shortlisted will be visited by our host co-ordinator who will be able to tell them more."
Win Tickets
 
Anyone interested in hosting artists in return for a free weekend ticket should contact the festival office on 01743 892800 or sandra@shrewsburyfolkfestival.co.uk.
 
The festival has just been granted its licence which this year will include a 1am extension to the dance marquee for Saturday and Sunday for late night entertainment.
2013 Line Up
 
The line up includes The Carolina Chocolate Drops, The Be Good Tanyas, Afro Celt Sound System, Oysterband, Capercaillie, Tim O'Brien, Heidi Talbot and Eddi Reader.
 
There will be a special tribute to Tom Waits featuring a house band of Bellowhead frontman Jon Boden, Martin Simpson, Sam Sweeney, Andy Cutting and Andy Seward along with Fay Hield, Roy Bailey, Neil McSweeney, Rowan Rheingans, Jess Arrowsmith, James Fagan, Nancy Kerr, Sharon Krauss and Rob Harbron.
 
The festival has four music stages, a dance tent, dozens of workshops, a children's festival, Refolkus - a dedicated programme for 12 to 25-year-olds, on-site camping, a craft fair and food village.
Ticket Information
 
Weekend tickets are available for all age groups - only Monday day tickets are available as all the other day tickets have now sold out.
 
Onsite camping is available to all weekend ticket holders at £20 per adult. Day tickets start at £32.50 for adults and family tickets are available. Children under four go free.
 
Tickets can be booked online through www.shrewsburyfolkfestival.co.uk or direct at www.gigantic.com/shrewsburyfolkfestival.