Caravan and motorhome sales boom thanks to staycationers
Sales of caravans and motorhomes are increasing following the Covid-19 lockdown, as more people choose to staycation in the UK rather than jet off on foreign holidays.
That's the verdict of Salop Leisure, one of the UK's leading caravan and motorhome dealerships with sales centres in Shrewsbury, Machynlleth and Stourport-on-Severn.
The company is reporting a pent-up demand for caravans and motorhomes, as a large number of first time buyers head to salerooms to make a purchase following their decision to holiday in the UK this year and for the foreseeable future.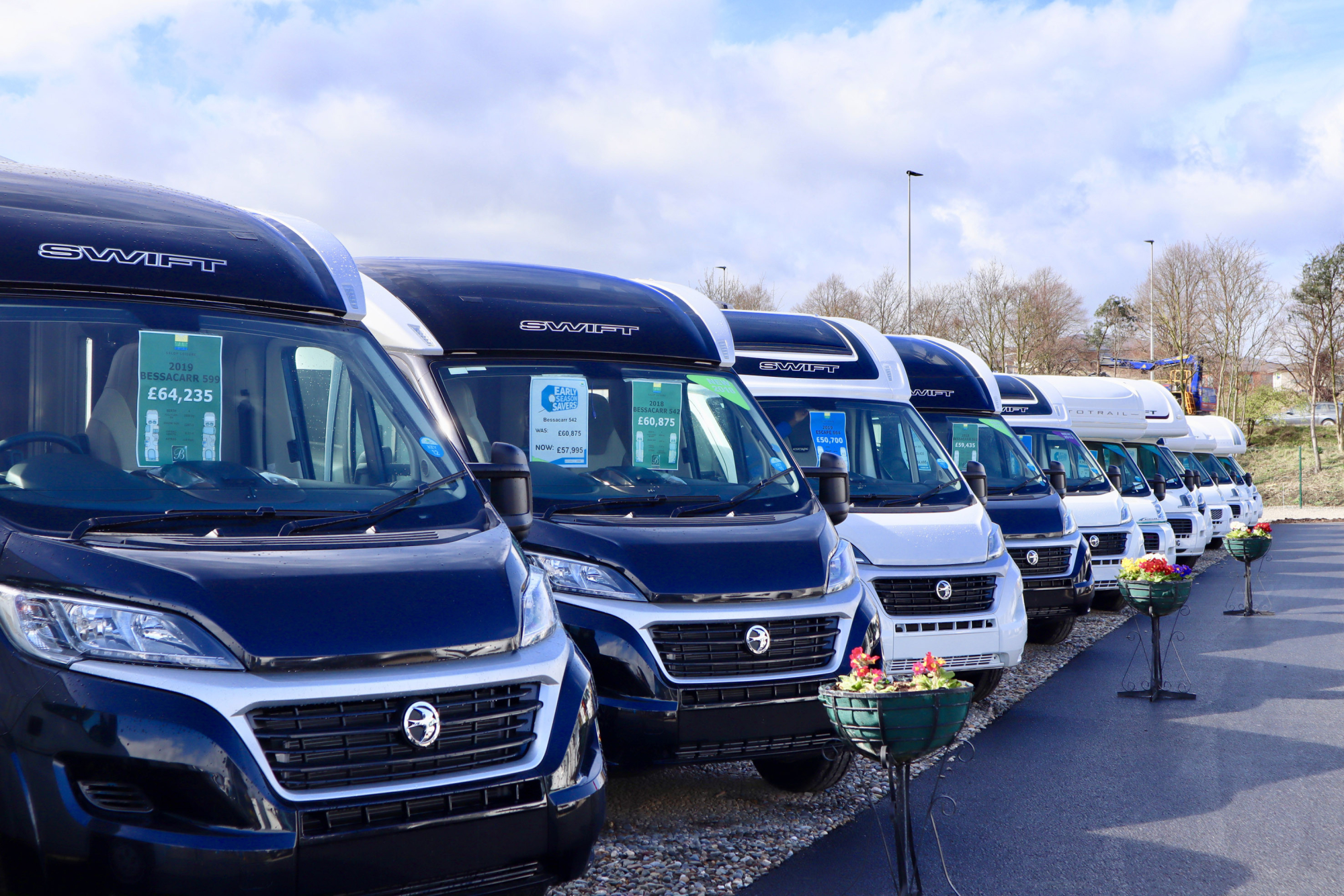 Salop Leisure reopened its sales centres in June and sales of caravan holiday homes, touring caravan and motorhomes are substantially ahead of the same month last year 
Operations director Mike Harris said the company had expected to see demand for new and previously owned caravans and motorhomes during June, but the level of interest had surpassed forecasts.
"Out of the touring caravans and motorhomes that we sold during June, 71% were to first time buyers," he explained. "These are people who normally spend their holidays abroad.
"I have had numerous conversations with customers who normally go abroad three or four times a year, but this year they have decided to staycation and explore our wonderful country.
"Uncertainty about airlines, restrictions on foreign travel and the progress of the pandemic in other countries makes people apprehensive about leaving this country."
With uncertainty during June about when Wales would welcome back visitors due to country's Covid-19 restrictions, Mr Harris said the company had not expected to see so many customers from the West Midlands during the month.
"Now that Wales is reopening to visitors and holiday home parks are set to reopen on Saturday, July 11, we hope to see another surge in demand," added Mr Harris. "There is so much enthusiasm from our touring caravan and motorhome customers to embrace new experiences and see different parts of the country.
"Our customers span all age groups, but we are seeing more young families than we have in the past. Caravan and motorhome holidays are perfect for families with children.
"After months of staying at home, families are desperate for a change of scenery where they can escape and relax."
Of the touring caravans sold, 55% were new, while 20% of motorhome sales were new models. Prices have ranged from £10,000 to £70,000 for new and previously owned models.
Mr Harris explained that with so many previously owned models being sold, the company is keen to replenish its stocks. 
Salop Leisure supplies caravans and luxury lodges to 250 holiday home parks across the Heart of England and Mid Wales, which have been in lockdown since early March.
"Everybody is delighted to get back to some form of normality and the caravan parks reopening in England and Wales is great news for the caravan industry, dealerships, manufacturers and consumers, as well as the tourism sector," added Mr Harris.