Best Restaurant in Shrewsbury awards
12th August 2009
... Comments
---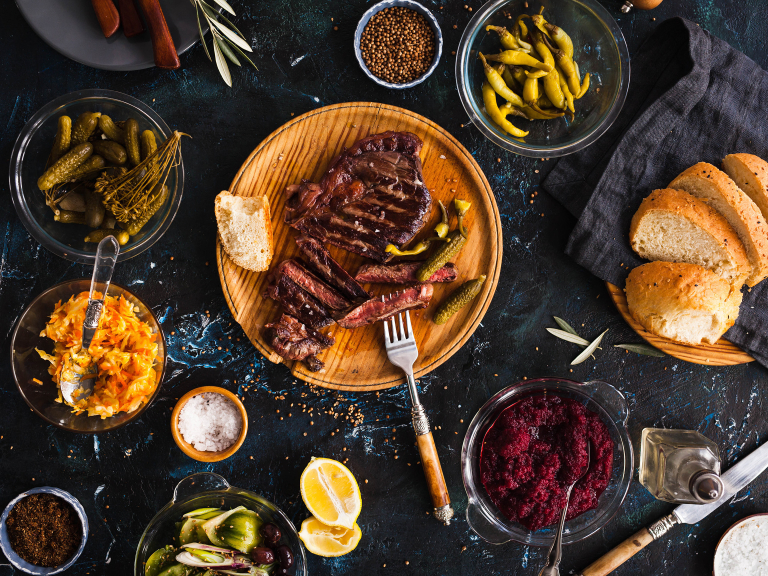 Everyone likes eating out. Whether it's a Maccie Ds for a quick lunchtime bite or taking your loved one for some posh nosh on your anniversary, there's always an excuse for a nice meal. Something that doesn't come out of a tin and into a microwave.
thebestof Shrewsbury is running a Best Restaurant competition across August. Six Shrewsbury restaurants were put forward by you, the lovely local public, and you can vote for them here. Whether you like English cuisine, Indian or Chinese, you should find one you know and love. But if you don't see your fave eaterie there, please let us know what it is here. Unfortunately we can't accept recommendations for national chains, as that's not really what we're about. thebestof Shrewsbury is for shouting about truly local businesses. That's not to say big chains don't have their place - I'll freely big up Pizza Express on Mardol. Mainly because I like pizza and it's child friendly, which is important when you've got a loud, hyperactive two-year old in tow.
Hmm, so what else is going on? Well, it's raining, but you know that already. Glad I watered the plants last night. They'll be swimming into Wales by now. But I must call the Antipodean gardening genius that is Warren Vette of F3RNZ - he'll put me right with my planting. (Warren is going to be exhibiting a garden at the Shrewsbury Flower Show again. He's done the Silver, so he's aiming for gold in 2009!)
We've now set up a Facebook Fanpage for thebestof Shrewsbury. Why not become a Fan and make sure you catch those special offers we promote. We are also Twittering now (is it "twittering" or "tweeting"?), and you can follow us at Rao_Andy. Social Media, darling, it's all the rage....