Antman is the latest Marvel blockbuster at Shrewsbury Cineworld
31st July 2015
... Comments
---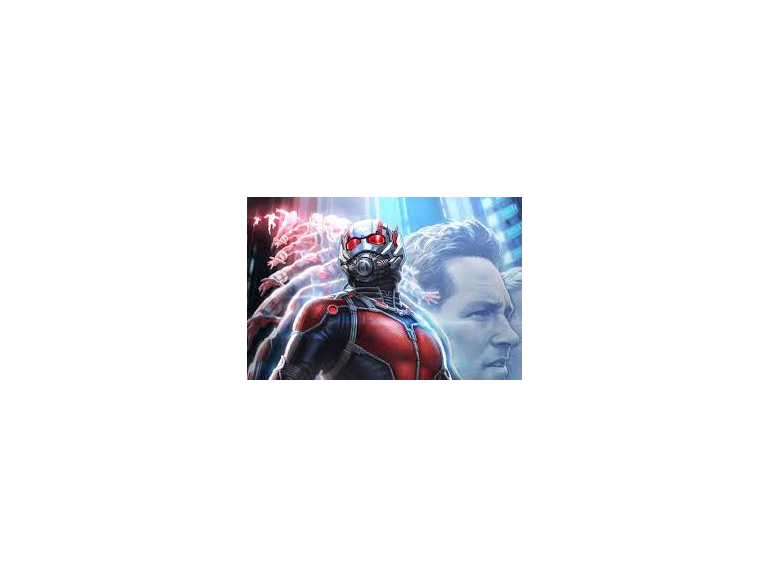 Marvel's new film starring Paul Rudd as the most endearingly human superhero yet – makes the everyday extraordinary.
Scott Lang (a comedy hero of mine - Paul Rudd) trains in his mentor's back garden and fights his arch-nemesis in his seven-year-old daughter's bedroom. Of course, when Scott shrinks to near-microscopic size - the size of an ant - or in many cases, smaller (there are alot of different types of ant you know!), these ordinary locations turn into hyperreal landscapes alive with threat (remember Honey I Shrunk the Kids?).
A lawn becomes a forest teeming with terrifying  insects, while a model train track becomes the real deal. But Antman's switches in scale aren't just a colourful gimmick. They're part and parcel of a general shift from macro to micro. The three years Scott has just spent in prison for a Robin Hood-like burglary (the very act which brought him to the attention of scientific genius Dr. Hank Pym (Michael Douglas), and away from his daughter Cassie (ever-so cute!), feel enough like the end of the world that impending armageddon isn't required to raise the stakes.  
Scott just wants to prove to his wife (Judy Greer) and her new partner (Bobby Cannavale) that he's still a fit father – although that takes money. After he works out it's going to be serveral years before he has enough to get visitation rights to his daughter, the pursuit of some fast cash leads him to the house Dr. Hank Pym (Michael Douglas) and his business whizz daughter Hope (Evangeline Lilly), where the scent of 'one last heist' seems just too tempting an opportunity to pass up.
They need him to 'steal' a copy of his incredible shrinking suit technology, with the aid of the secret original prototype from the mid-Sixties, which Hank still keeps locked up in his basement. Scott accepts, though Hope clearly doesn't think he's up to the task, and she looks at him like he's half an inch tall, even when he isn't.  
The Antman suit itself is a thing of faded beauty. Brisk humour, keenly felt dramatic stakes, and invention over scale. You know: small pleasures.
Antman is just one of the summer blockbusters showing at Cineworld Shrewsbury. Mission Impossible: Rogue Trader has just been released and Fantastic Four is out next week.