Another win for Shrewsbury Indian Restaurant chef
10th December 2010
... Comments
---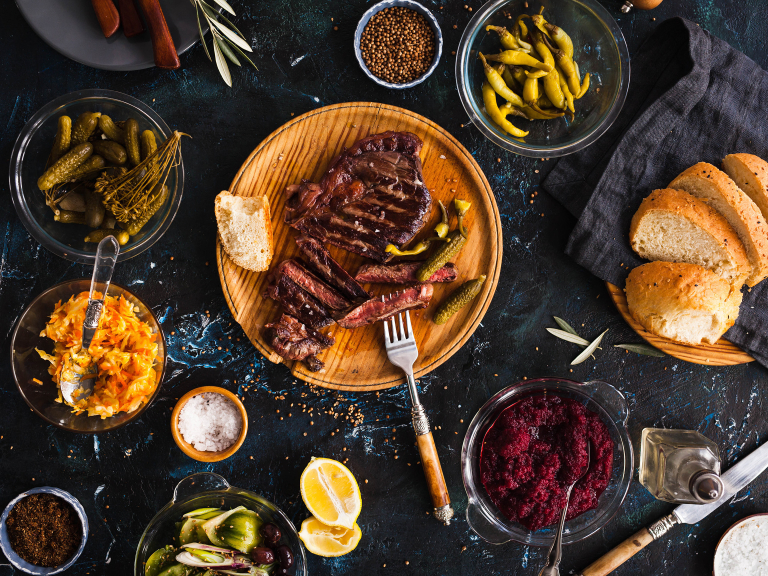 A Shrewsbury Indian Restaurant chef has been awarded the title 'Curry Chef of the Year' by Curry Life Magazine, shortly after having won Shropshire Council's award for top chef in the county.
Chef Abdul Husen of the Cafe Saffron Indian Restaurant in Shrewsbury was delighted to receive the prize at a special awards ceremony in the Radisson Hotel, Canary Wharf, attended by MEPs and VIP guests including the High Commissioner for Bangladesh, Dr Sayeedur Rahman Khan.
"It was a great honour to gain recognition at this level," said Abdul, "At Cafe Saffron, we are passionate about food and I am pleased that that enthusiasm is also shared by our customers."
Chef Husen is already something of a Shropshire celebrity, having appeared on the BBC 1 John Bishop Show. Originally from Bangladesh, Abdul started out in the restaurant business 15 years ago as a kitchen porter when his hard work and exceptional talent ensured that he swiftly moved up through the ranks to become manager and Head Chef, working with some of the top Indian chefs in Shropshire, India and Bangladesh to develop his own unique style of cooking.
Since opening Cafe Saffron in 2001 with co-business owner Azad, Abdul has been recipient of several prestigious awards, including the Shropshire Council's Curry Chef of the Year in 2010 presented for strict criteria of health and hygiene and culminating in an exciting cook-off at Radbrook catering college.
The Curry Life awards were made after a team of judges made incognito visits to restaurants across the UK with special mention being made of Abdul's signature dish of Tawa Labra. Syed Belal Ahmed, organiser of the Curry Life Awards said: "These awards of excellence are made to recognise the special achievement of a select band of chefs who have made their culinary mark on the Indian restaurant scene. We are pleased to say that Chef Abdul Husen has certainly done that."