A Life More Ordinary: Dementia friendly film project rolls out to six venues across North West & Midlands
Lancashire-based theatre and cultural centre The Dukes is set to roll out A Life More Ordinary (ALMO), a new project that aims to make cinema and other arts events accessible for people with dementia in areas of the Midlands and the North West.
A huge new arts project for those with dementia
A Life More Ordinary, set to be one of the largest dementia friendly arts projects in the UK, is being rolled out to 15 venues over three years in a programme which also includes training, theatre shows and the development of a Memory Loss Theatre Group.
For this new, collaborative project, The Dukes in Lancaster will work with venues in Chorley, Wem, Liverpool, New Brighton and Ludlow in the first year, to develop dementia friendly film screenings, and aims to reach audiences of up to 5,000 people.
Bringing people together
A Life More Ordinary received £200,000 funding, awarded following a successful 18-month pilot scheme at The Dukes, known as Journeying Together. 
Journeying Together aimed to increase feelings of involvement and reduce isolation for the 17,600 Lancashire people living with dementia aged 65 and over, with these numbers expected to rise to more than 25,600 by 2025*.  The Lancaster venue was adapted to make it a more dementia friendly environment for patrons and their partners or family members. For example, way signing was improved and made clear, specially trained volunteers were on hand, and noise volumes were decreased.
Powerful evidence from the pilot study showed that the events provided a rare opportunity for people living with dementia and family members to spend quality social time together and ultimately create a positive impact on their wellbeing.
One participant and visitor to the screenings commented: "I come home feeling full of happiness and contentment and joy. When you have dementia… you can often feel isolated and you're frightened of going out in case you forget something or do something wrong. But here everybody is so lovely… you feel relaxed… and I just feel so fortunate that we've got this."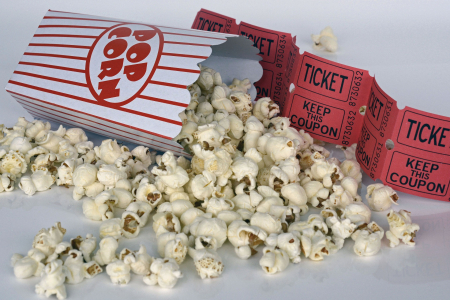 A hand-picked film programme
Chorley Little Theatre, Wem Town Hall, FACT Liverpool, The Light New Brighton and Ludlow Assembly Rooms are planning to develop their own screenings, including Singing In The Rain, Kinds Hearts and Coronets and An American In Paris, with a target audience of 50 per screening.
The film programme has been chosen by a task group involving people with dementia and family members and includes titles that enable them to relive memories and sing along.
As part of the programme, The Dukes will also host bespoke workshops for people living with dementia and their family and friends to enjoy including social dancing and a choir.
Training volunteers for special care
Various venues will work with The Dukes to develop training for volunteers, log a diary for each event, complete audience and staff feedback forms and face-to-face interviews with audience and staff. A number of the venues are planning partnerships with key charities including Age UK Lancashire and Alzheimer's Society to further develop the effectiveness of the screenings.
Ivan Wadeson, Executive Director, The Dukes comments: "Everyone at The Dukes is very proud of the impact of our dementia-friendly work and how it has affected the lives of many older people in such a positive way. We are delighted to be working with such a variety of venues to test how our model will work in different parts of the country and with different audiences, and how it will make a difference to many more people living with dementia and their families."
To add further weight to the collaborative learning project, Lancaster University's Centre for Ageing Research are also on board to evaluate the project, working with the venues to judge the effectiveness of the project and its development, culminating in a major conference in 2018 where examples of good practice will be passed on to other arts organisations.
Proud to support A Life More Ordinary
Funding from Film Hub North West Central, part of the BFI's Film Audience Network, the Esmée Fairbairn Foundation, The Rayne Foundation, The Dowager Countess Eleanor Peel Trust and the Elspeth J Thompson Charitable Trust, has allowed The Dukes to become front-runners in accessible cinema and arts events.
Sally Folkard, Development Manager, Film Hub NWC, comments: "Film Hub NWC is keen to ensure that cinema is accessible for all and we are therefore proud to support The Dukes with this ground-breaking project that offers and extends friendly, welcoming cinema screenings for people living with dementiaacross our Film Hub region."
For more information please visit: www.dukes-lancaster.org
For information on individual screenings please visit:
Chorley Little Theatre
Wem Town Hall
FACT, Liverpool
The Light, New Brighton
Ludlow Assembly Rooms
* Source: Age UK Lancashire