Richmond Community Awards 2013 Winners Announced
25th September 2013
... Comments
---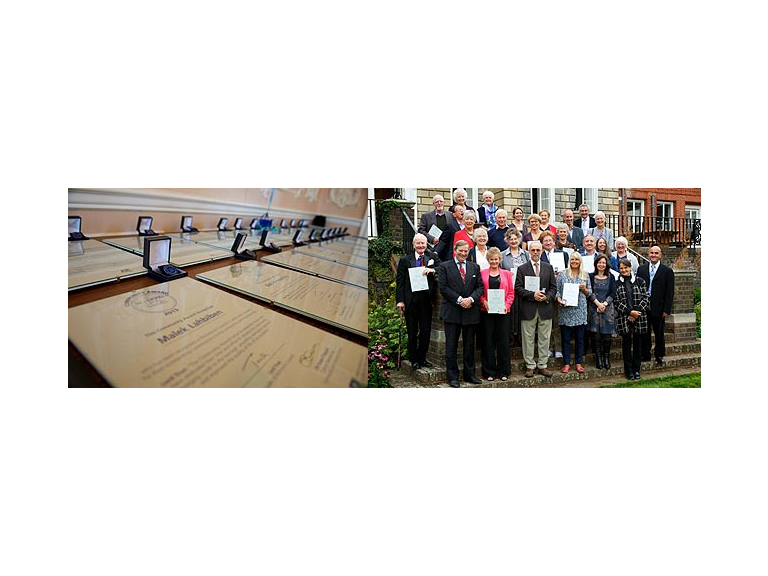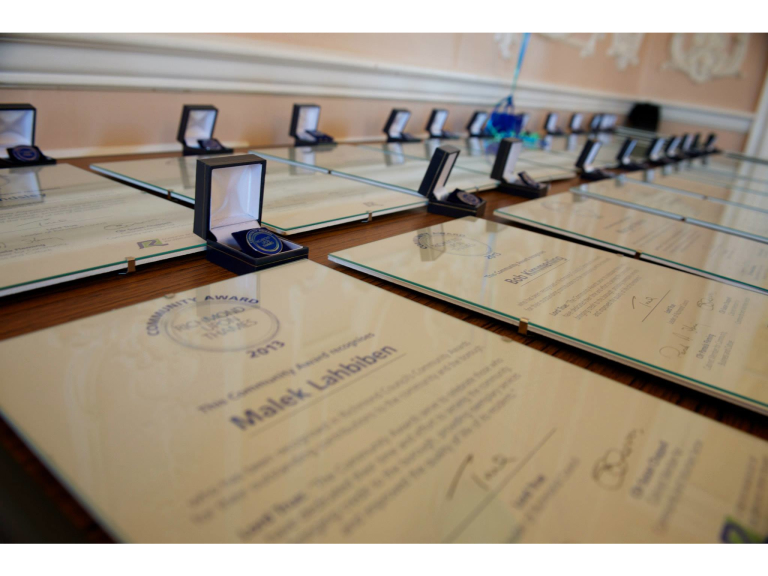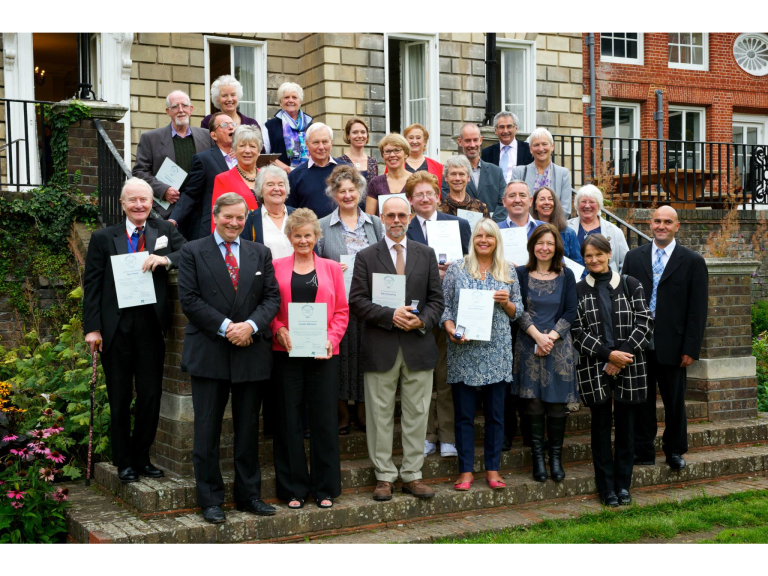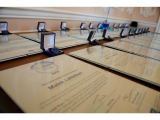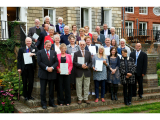 Earlier this year Richmond Council invited members of the public to nominate those residents who they feel work tirelessly to help improve the quality of lives for others.

Nearly 150 nominations were received and a final 28 were presented with an award.

The winners were nominated for a wide range of activities, ranging from those who have established and managed community groups, those who organise community events, residents who have volunteered or raise money for charity and those who help support the most vulnerable in society.

The new scheme aims to recognise individuals who have either brought credit to the borough, given outstanding service to the community, improved the quality of life for local people or benefited the community through community involvement or volunteering.
The 2013 winners are:
Carol Atkinson
Was nominated for her outstanding contribution to the communities in Richmond upon Thames through her work in the borough's Community and Policy Partnership group. In addition her work to set up the borough's Police Liaison Group for Fulwell and Hampton Hill.

Helen Baker
Nominated for her role as Chair of Cambridge Park Gardens and her commitment to the development of East Twickenham

Angela Barnwell
Angela has been a volunteer for Home-Start Richmond since 1999, during which time she has provided essential support to more than 10 families with young children living in difficult circumstances.

Fiona Brennan
As Chief Executive of Hampton and Hampton Hill Voluntary Care group, she has transformed the charity into a fundamental resource for local residents.

Liz Carron
Liz has spent over 20 years working on the Richmond May Fair. She gets up at 4am on the day to sort out the portaloos etc starts work on the next fair the week after it finishes. She only allows charities to take part and it is the biggest charity day in Richmond for the whole year with some charities raising many thousand pounds on the day.

Catherine Challands
Catherine has strongly supported Off the Record since the charity first began. She has given hundreds of young vulnerable people counselling and volunteers as receptionist for the Sexual Health service.

Simon Chapman
Simon has dedicated enormous time and effort to the development of St Margaret's as a thriving business community.

Hilary Dodman
Hilary Dodman is committed to developing arts in the borough, particularly in her role as Deputy Chair of Arts Richmond and Chair of the Teddington and Hampton Music Festival.

Frank Elliott
In his role as a Volunteer Citizen Advocate for RUILS, Frank has provided indispensable advice and support to the resident he has assisted for 25 years.

Bunny Farnell-Watson
Bunny set up and coordinated the Neighbourhood Watch effort in Lancaster Park and Richmond Hill for over 20 years. She has worked tirelessly with both the local police and street coordinators to build up and maintain and effective NW presence in the borough.

Pamela Frazer
Pamela has held crucial positions in Richmond upon Thames Performing Arts Festival, Arts Richmond and even the British and International Federation of Festivals – as such, she has been a driving force behind the development of Arts in the borough.

Kathy Gold
Kathy has been the Leader of a local girl guide movement for over 20 years – giving countless hours. She should be praised.

Margaret Harrop
Margaret's long-term involvement with FiSH Neighbourhood Care, both as a volunteer and trustee, has helped improve the lives of some of the borough's most vulnerable residents.

Bob Kimmerling
Bob has been nominated for his outstanding voluntary work in helping rehabilitate previous offenders into society, as well as supporting those who struggle with drug and alcohol abuse.

Malek Lahbiben
Malek received an astonishing 27 nominations, not just for the excellent services he provides to keep Kew Green immaculate but for his the contribution his charm and upbeat attitude makes to the community as a whole.

Jo Lindsley, Ann Battersby and Mary Ramsay
Jo and Ann, along with Mary Ramsay received a joint nomination for their combined 50 years of service in running the Hampton Wick Good Fellowship club, which offers social activities for elderly people.

Bruce Lyons
Bruce has been nominated for his tireless efforts and commitment to improving Church Street and Twickenham as a commercial centre, as part of both the Church Street Traders Association and the Twickenham Town Business Association.

Billy Martin
Billy is receiving an award today for his work with the borough's younger residents as the founder of the Hampton Rangers football club, which has helped improved the lives of innumerable young people in the borough, since its formation in 1971.

Melita Massa
Melita, as part of the Active Retired group, has for the last 13 years organised varied and exciting activities for older residents to help keep them active and continue to offer them new experiences.

David May
David has been Chairperson of the mental health charity Together as One for the last 3 years, during which time he has both offered invaluable support to its users and assisted the successful development of the group.

Rachel Mclean
Rachel is responsible for the creation of the social enterprise For Sanity's Sake, which offers a range of activities and social occasions for families in the borough, and has proved a particularly important resource for new parents.

Barbara Murton
As Treasurer and Transport Organiser for the Twickenham Blind Club, Barbara's role has been crucial in the successful running of the club and the crucial support it provides to those affected by issues with their sight.

Mary Noyes
Mary has contributed enormously to bringing communities together through music, particularly in her organisation of operas, annual community concerts and a children's annual musical play.

Ray Perrin
Despite now being in his 80s, Ray remains absolutely committed to fundraising for worthy causes most notably Richmond Mencap and his own charity, Children of Latin America. During his lifetime he has raised around £300,000 for charities.

Rod Read
In his nomination, Rod is described as the 'backbone' of the Twickenham Hearing Support Group – his responsibilities include anything and everything that needs doing to assist the running of the group and supporting its members.

Paul Sinton-Hewitt
Paul is the founder of the now international parkrun community, which started as the Bushy Park Run in 2004 and despite its growth, still adheres to its original principals of fun and community-orientated exercise for all ages and abilities.

Perminder Tamana
Mr Tamana has been living in this borough for around 35 years and has/continues to contribute to his community. He is much loved and is always helping the elderly and less fortunate. He is an active member of the Rotary Club and East Twickenham Traders Asociation as well as privately donating his time and money into the community.

Juliette Young
Juliette has volunteered at the Mulberry Centre cancer clinic as a reflexologist for the past 9 years, offering invaluable support and relaxation to recently diagnosed cancer patients and their families. During this time, she has also been an active fundraiser for the clinic.