Why Enigma is a Great Place In Market Harborough To Meet Friends And Socialise?

I don't know about you, but if I've wanted to meet up with someone in Market Harborough - maybe for a coffee and chat or maybe for a bit of lunch - I've often had to think hard about the right place to suit the occasion.
Of course there are plenty of choices, but for me the environment is important - the right atmosphere, noticeably pleasant without being intrusive.
And of course, you'll want to choose somewhere where the quality of coffee, food and drinks at the bar etc is always of a high standard and the service is reliably good and friendly.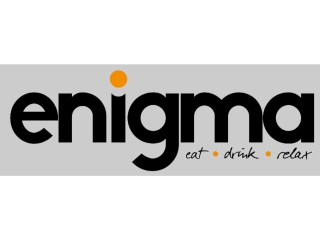 I was recently delighted to welcome Tom Mundy and ENIGMA CAFE BAR in Coventry Road to our Bestof Market Harborough membership of recommended independent businesses, because, quite simply it ticks all the boxes (and more) of our required quality standards in very pleasant surroundings.
If you haven't been there in a while, I highly recommend you give it a try - whatever the occasion or time of day.
And it seems, I'm not alone in my thinking.
"I come here every week. Coffee is always good and the food excellent with good prices. The staff are always happy and friendly. Evening time is a great atmosphere too." Diane P
You can read many more recent customer reviews here
It's quite difficult to describe what their speciality is because quite honestly they cater very successfully for all occasions - breakfast, morning coffee, lunch, afternoon teas and dinner - and all with a buzzing atmosphere you can only experience, not explain. And the prices are arguably the best you'll get in the town.
For breakfast, for example - bring a friend between 8.30am - 11.00am and you'll be served a very generous full English Breakfast each  for just £8.95 - for 2!
Freshly-ground 'Caffe Carrara' coffee or speciality drinks are served all day and the meals menu is equally impressive offering a wide choice of British, American or an authentic range of Thai dishes, cooked to perfection and beautifully presented by their award winning Chef from Thailand.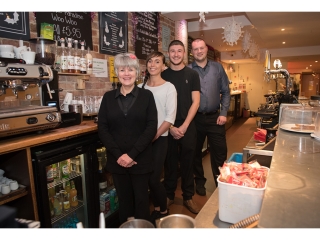 Tom and his staff are all focused on ensuring you have the best time at Enigma. There are plenty of tempting offers - for example Two delicious steaks freshly cooked to your preference plus a bottle of wine for just £22.95!
Friday nights come alive with live music - either a live band or Karaoke nights - all endorsing the brilliant social atmosphere generated at this venue, whatever your age.
I think you'll agree - Enigma has it all when it comes to a great social environment and it's available to hire for events, parties and special occasions. You can even decorate the room and organise the furniture to your liking if you wish - and the staff will be on hand to serve the drinks, supply music, DJ etc. Just call the Cafe Bar with your requirements and for details.
So next time you're in town, pop into Enigma for a drink and see for yourself why we are pleased to welcome them to our recommended membership on The Best of Market Harborough. You'll feel the warm atmosphere and notice all the offers displayed to tempt you back.
For more details of current offers at Enigma, visit their website here.