Meet The Team At The White Lion, North Kilworth
When CLIFF WYNN took over the White Lion Pub in North Kilworth, he quickly set about restoring the great traditional country pub character it was once known for.  And today, when you visit, that's exactly what you'll find in abundance.
It's a friendly fun village pub that welcomes all comers, whether you come to enjoy a drink or meal with friends and family, or just meet up with fellow local villagers for the banter and social environment.


So Let's Meet The Hosts:
Cliff, Toby and Brev are a great team of hosts, (though you might not always think it judging by the insults they throw at each other!).
Take Toby for example - according to Cliff, he was 'inherited' from the previous management team and was a 'condition of sale!'. (No compliments there then!)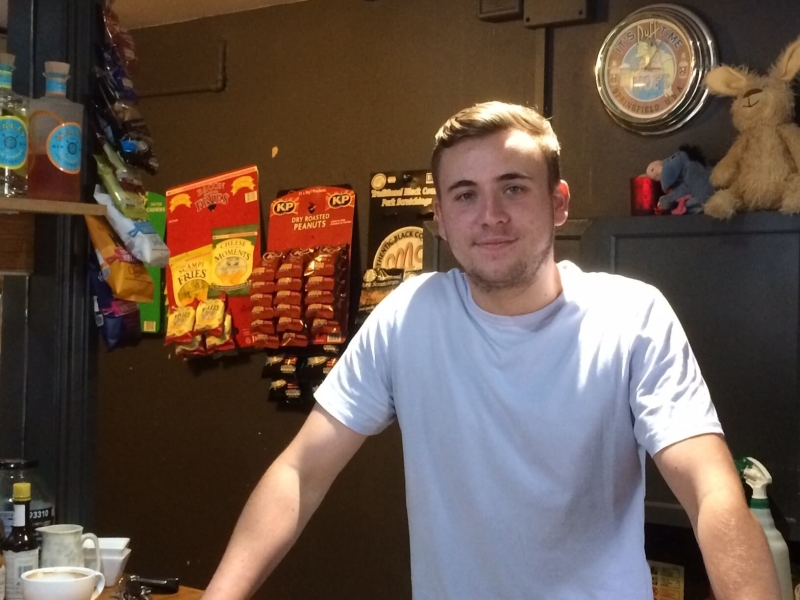 But then again Toby, has been the young 'good looking front of house babe magnet' (his words not mine) for the past 3.5 years, and the place just 'couldn't run without him' - (again his words!). But joking aside, Toby is obviously very popular and always ensures customers get the best service. Out of hours, he loves his golf - especially the 19th hole and he proudly states he loves playing anywhere he hasn't been banned from.
And then take Brev ('yes please do' chip in the others), - well trying to get a compliment from Cliff was always going to be difficult.
"How long has he been here?" - "too long!" says Cliff
"What are his particular strengths?" - "he's a good potato peeler"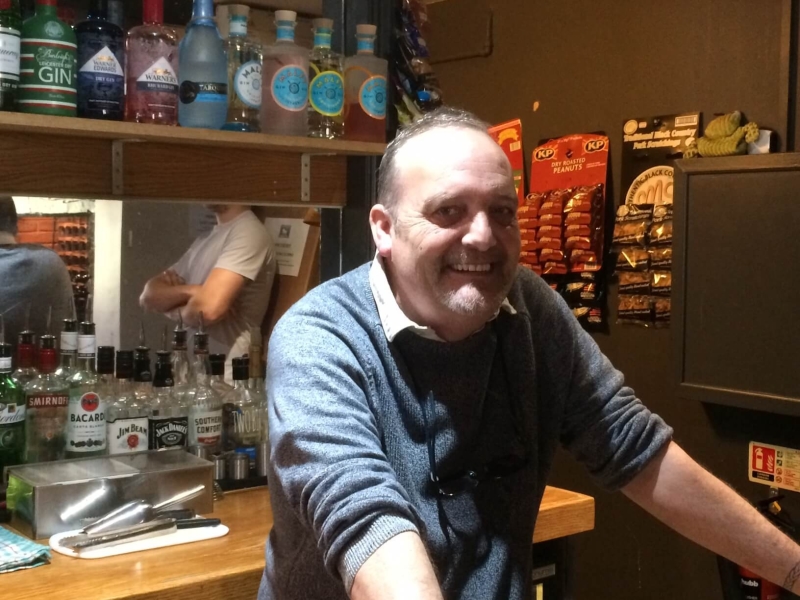 But I noticed Brev is also great with the customers and takes it all in his stride with a constant smile on his face and I suspect he's just as good at 'giving it' as well as ' taking it!'.
And that just leaves the boss - Cliff ('if only you would' sigh the others!)
Now Cliff  - once compared to Tutankhamun's loin cloth (?), (or was it Tooting Common?) is as passionate about his beloved Leicester City FC, and anything 'Elton John' as he is about his pub.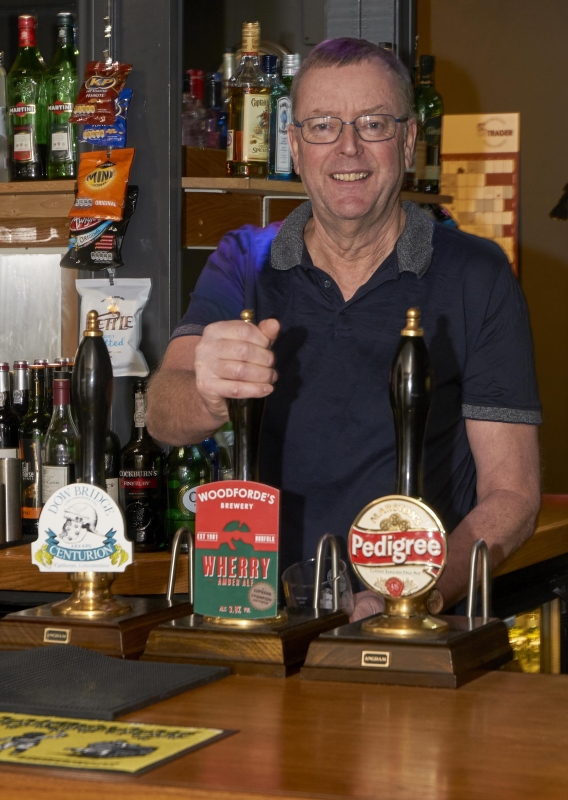 And with the help of Boris, his black labrador and, (though he would be reluctant to admit it) his loyal staff, he has brought the villagers back, once lost to the old regime with the good old fashioned values of a great British local pub:
- good variety of ales,
- choice of good wines & spirits,
- popular quality yet simple food and menu choices (including a great Sunday lunch)
- selective events and pub entertainment (including a monthly quiz night)
- and an enticing fun and friendly (if sometimes insulting) atmosphere!
(On a moment of weakness, one of his staff who shall remain anonymous - (hint: it wasn't Toby) actually admitted Cliff was 'a great boss who had created a great atmosphere'!)
and apparently, that's just what the doctor ordered!
Why not call in or book a table here: 01858 882112
Book a pre-theatre meal here (for shows at the nearby Kilworth House Hotel) - quick service to get you to the show on time!

---
See our full White Lion feature page here on The Bestof Market Harborough
or see the White Lion website here.