'Rioja Round The Clock' at Duncan Murray Wines
3rd October 2018
... Comments
---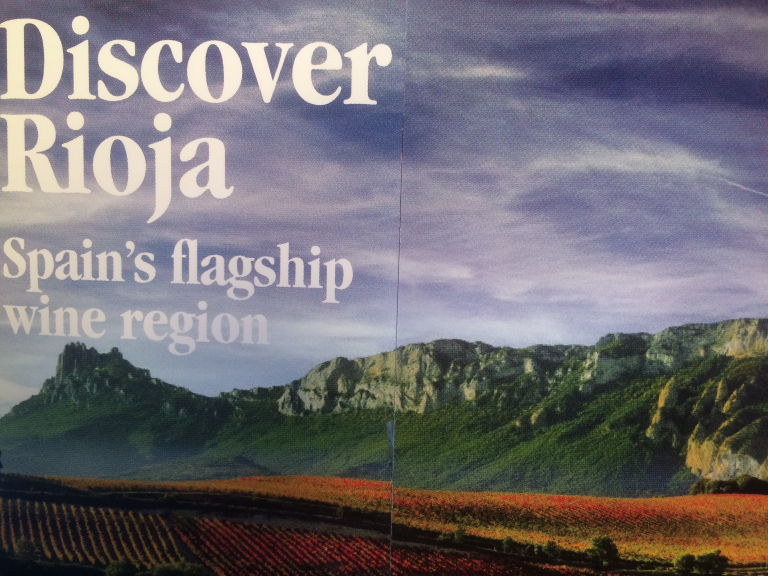 You always know there's bound to be a play on words at Duncan Murray Wines in Market Harborough and this month is no exception!

You will be unashamedly encouraged (even cajoled) to 'discover Rioja' throughout October (and beyond), Spain's flagship wine and to try some of Duncan's 'in the know' choices starting with Ochenta Rioja, (Spanish sophistication at £6.50 for 125ml) and Ugarte Rioja,(Sophistication junior at £4.00 for 125ml).

And when you've discovered those, you can delight in knowing there are over 600 wineries in the Rioja region spanning an area of 60 x 25 miles in the north of Spain! October could be a long but very enjoyable month - infact you might want to consider investing in a sleeping bag!

But just in case you prefer to try a glass or bottle beer, you can indulge throughout Okto-BEER!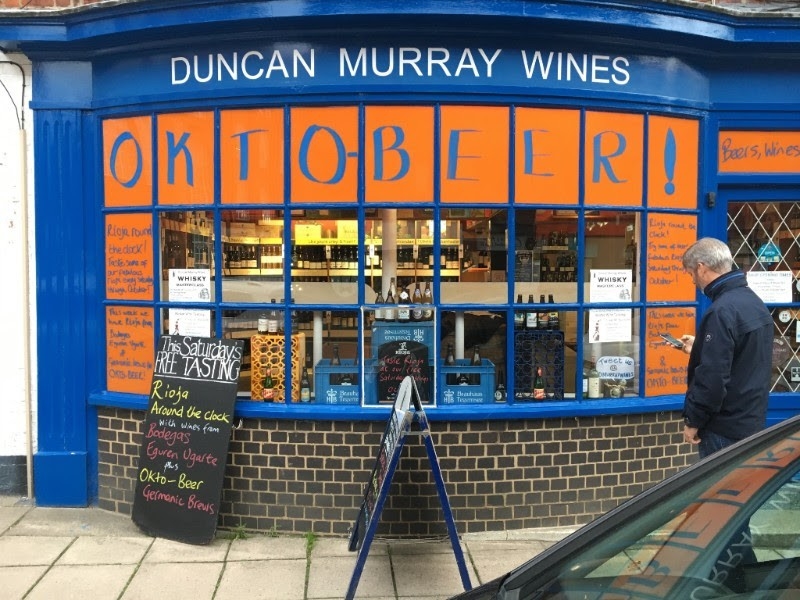 For example - 'Braybrooke New Zealand Pils': "As crisp and fresh as you'd expect of a pilsner lager, but with the tropical fruit, grapefruit kick you get from New Zealand hops at the end".

or Hofbrau Original (Bavaria, Germany):"Typical Helles, with excellent balance of light honeyed malt, citrus and earthy hops".

or, 'Braybrooke Keller Lager' again from the Braybrooke Beer Co - "a truly stunning lager made using German purity laws, it is darker than a standard lager, with lovely hoppy notes".

or Stiegl Lager, Austria (Awesomely refreshing Austrian, £3.00 330ml).

Don't miss out on this month's WHISKEY MASTERCLASS on Thursday 25th October, at The Angel Hotel. There are still a few tickets available at £30/ticket or $55/pair - available from Duncan Murray Wines in Adam & Eve Street, Market Harborough or ring on 01858 464935.

And then of course there's the DUNCAN MURRAY WINES WINTER WINE TASTING event on Fri 16th November to book up for, to be held at The Congregational Church Hall, Bowden Lane, Market Harborough. With over 80 wines to try, this is not an event to miss! It's the perfect way to select the wines you need during Christmas and the Winter months ahead. £20 for 1 ticket or £35/pair - also from Duncan Murray Wines in Adam & Eve Street, Market Harborough or ring on 01858 464935.
Whatever your preference you can be sure to find something very much to your liking with the expert guidance of the very likeable team at DUNCAN MURRAY WINES, so why not pop in to the pop-up WUNDERBAR when you are next in town and give in to a glass or two!
Cheers!