Furniture Loft Vintage Painted Furniture
Tastefully up-cycled vintage painted furniture is a popular current trend that long-standing local business Furniture Loft is exploring. It's well worth visiting the beautiful new Vintage showrooms on Riverside, full of highly elegant restored pieces exquisitely created by in-house artisan restorers.
FURNITURE LOFT VINTAGE PAINTED FURNITURE- SUSTAINABLE AND STYLISH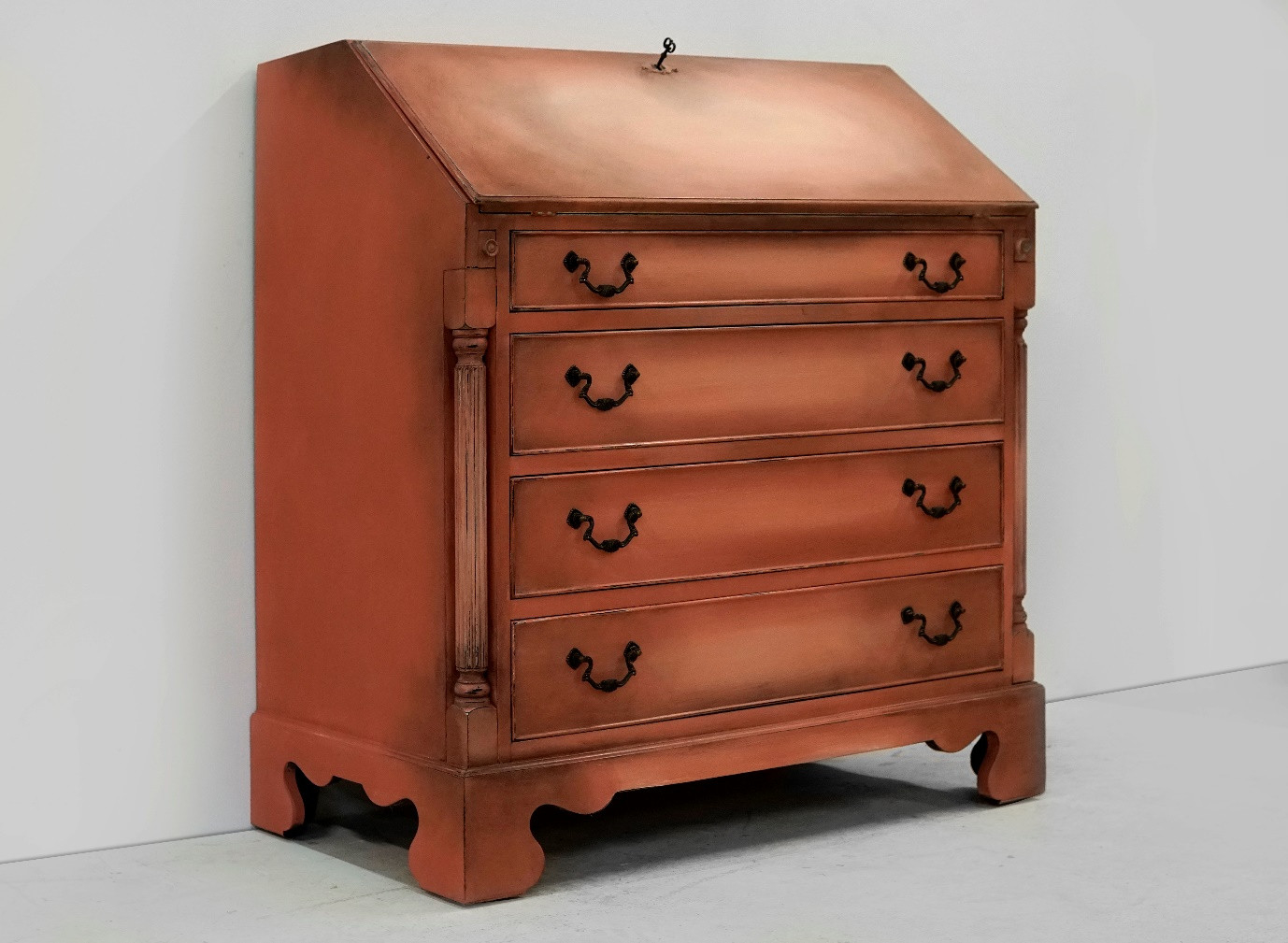 Furniture Loft- the long-established Market Harborough business located on Riverside- has always offered choice, value and a friendly service to go with its modern and traditional classics. The business makes nods to its history while always looking forward. The newly designed logo, for example, evokes the grand designs and understated elegance of sister company, Kimbell & Co Interiors, but with a new, modern style twist. Furniture Loft is also combining ideas of heritage and vintage antiques with 21st century trends like sustainability and recycling, in its new Vintage Painted furniture range. This new venture- Furniture Loft's Vintage Workshop and Showrooms- are now ready. The growing range of hand painted furniture is right on trend and highly fashionable, both in its stunning presentation and in its up-cycling from the past to the present.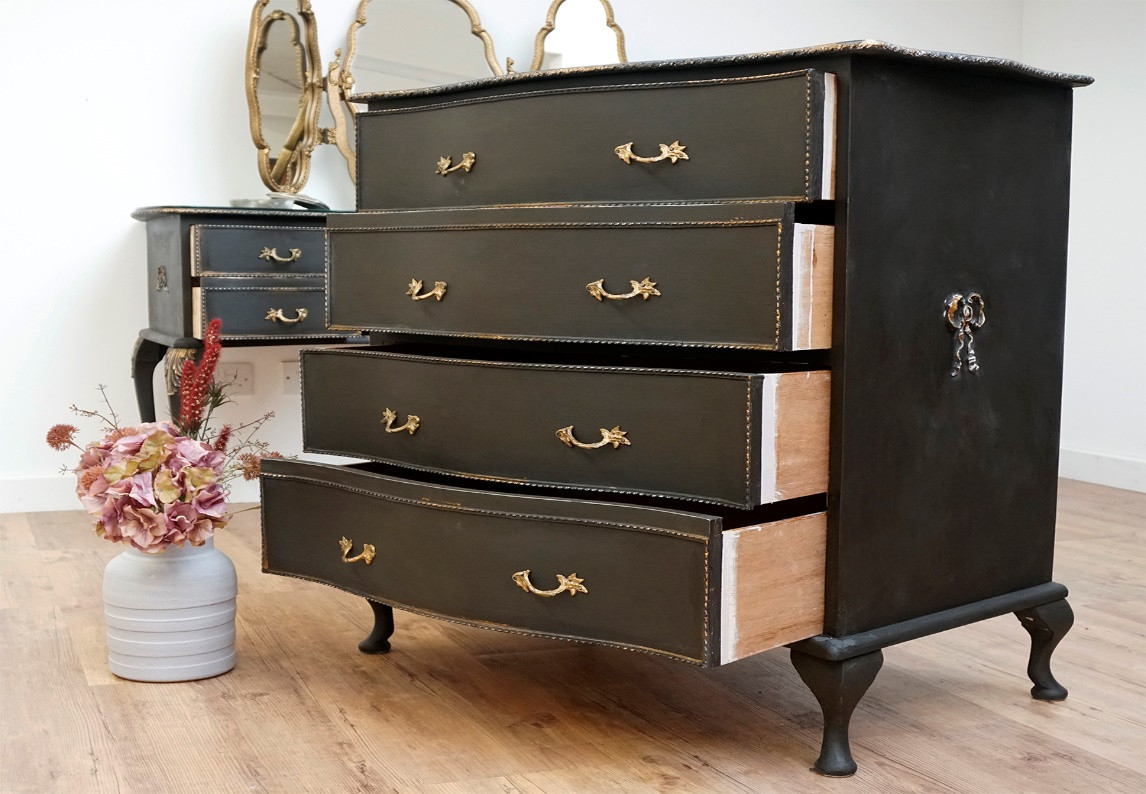 Furniture Loft's Vintage Painted selection is stylish and sustainable. In the large Riverside premises, they've been sourcing beautiful antique and vintage items to sympathetically up-cycle, restore and hand-paint. This process is a caring, modern way of producing something 'new', only without using lots of new stuff! Tables, chairs and chests get a new lease of life in new, tasteful homes belonging to customers discerning of current furnishings trends like 'retro fusion' and 'eclectic glamour'.

Working in-house and using Annie Sloan chalk paint and wax, skilled craftsmen give reclaimed pieces careful consideration and a lovingly exquisite finish. Before any restoration work starts, small repairs to the furniture are carried out by the team, before pieces make their way to the creative workshop. Once there, one-off statement items are created, all freshly handcrafted and customised by artisan-style restorers. Furniture Loft is inviting customers to provide items and suggestions about style.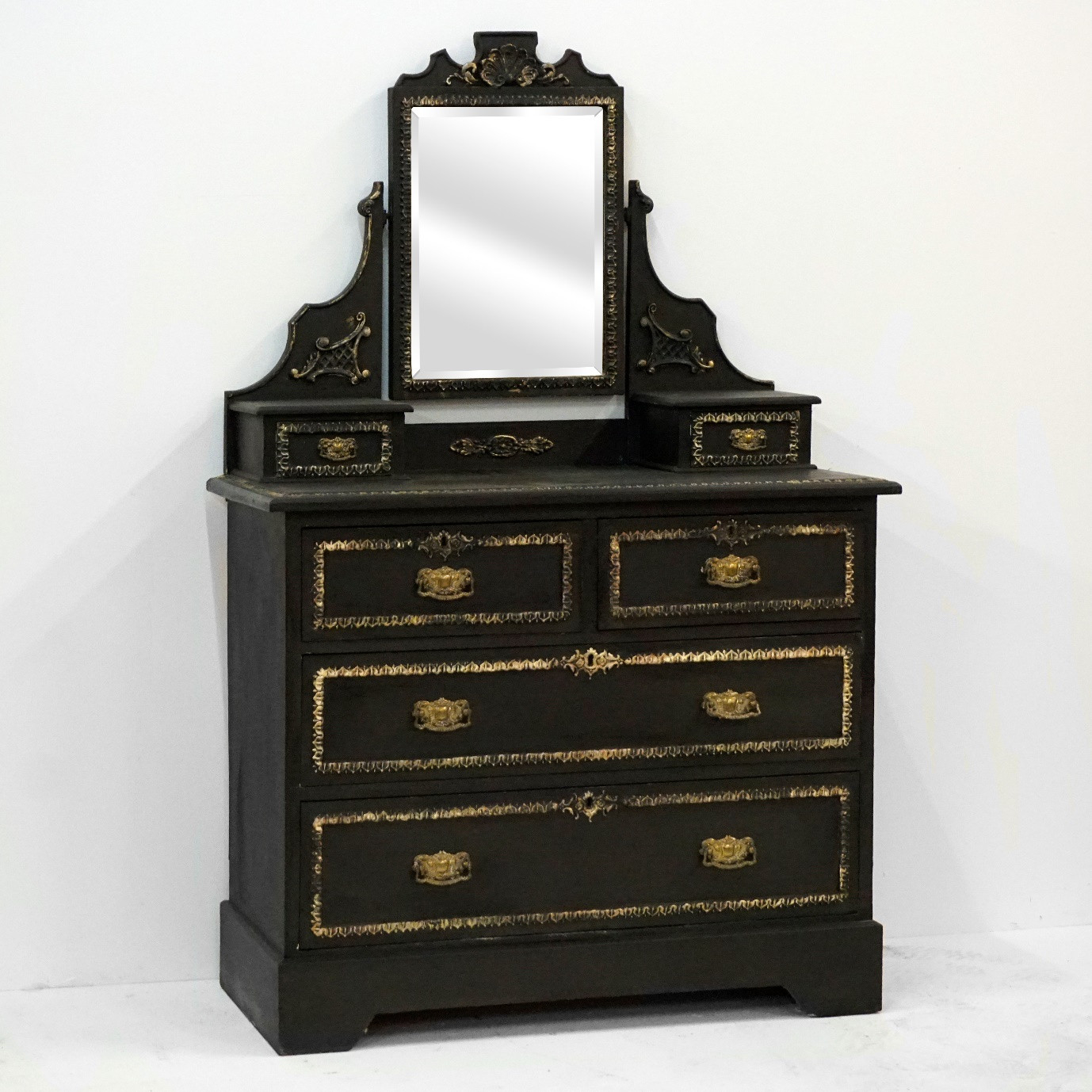 All pieces are carefully received and considered before any restoration work starts. Of course, the furniture is often antique or aged so needs subtly prepping before high quality chalk paint is applied. Small repairs are carried out by skilled craftsmen, all trained to smooth down, straighten off and smarten up. The furniture then makes its way to the creative furniture painting team, where pieces are carefully considered before any work starts. It's essential that the colour choice and technique used complement each individual piece. A selection of thirty five colours and several more coloured waxes provide the creative team with all the materials needed to create one-off statement pieces, as well as more subtle, understated items, all freshly handcrafted and customised.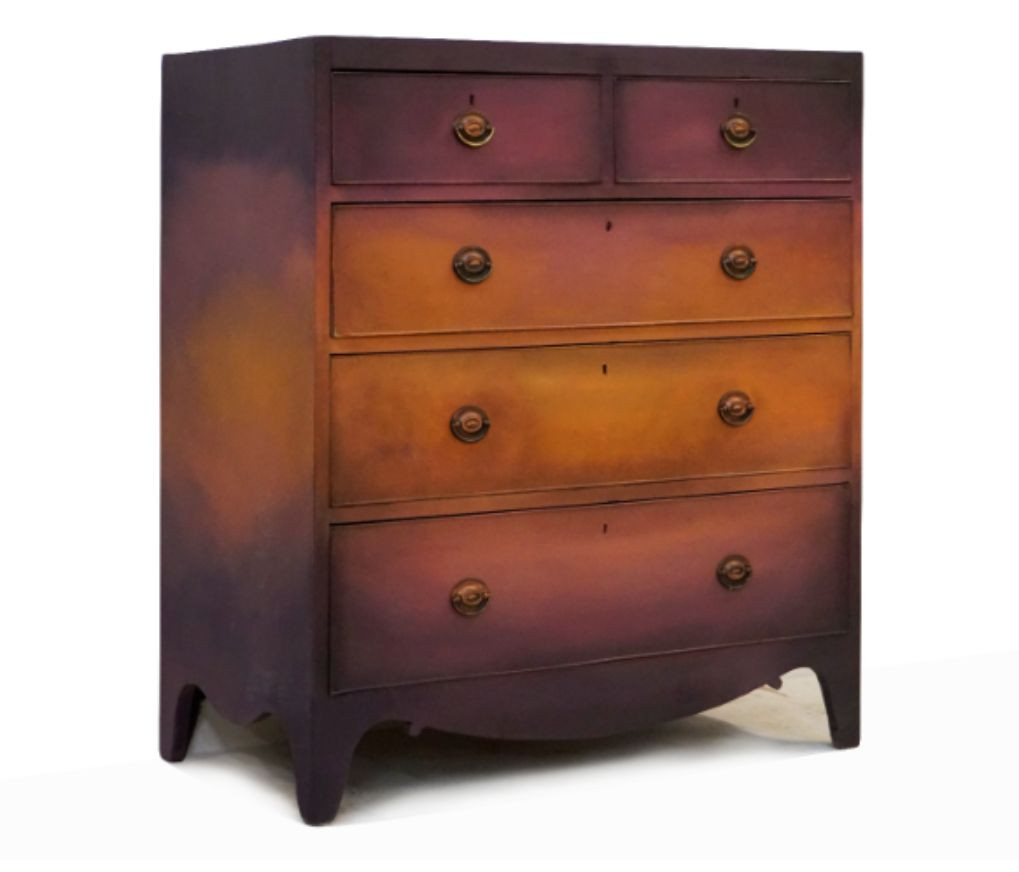 This Vintage Painted furniture range is skillfully created and yet highly sustainable in its recycling of vintage classics. This superb range brings traditional, classic furniture items- some with period flourishes- into a stylish new but retro-flavoured market where people love vintage and heritage but respect the future of their environment and resources. The beautiful hand painted furniture can be viewed in brand new Vintage showrooms at Furniture Loft on Riverside, beautifully decorated with Farrow & Ball shades.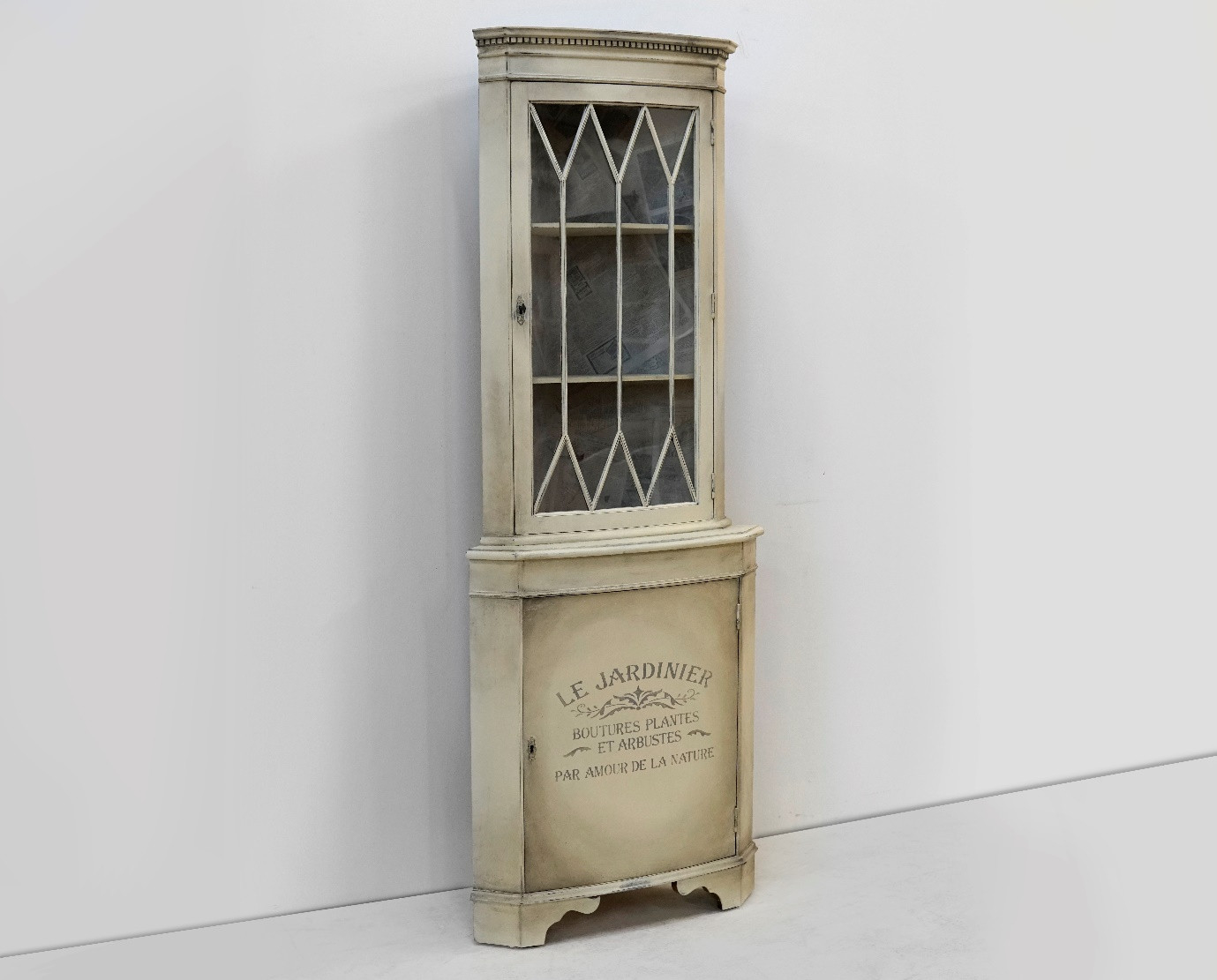 It's truly inspiring to see a piece's transformation from its somewhat dated, dusty and occasionally unloved state into conversation pieces customers fall in love with and cherish for many years. Often, items have a classic heritage and period appearance requiring just light repair and restoration, thereby producing items made of old materials but benefiting, often, from just a 'lick of paint'. Desks, dressers, chests, cabinets and more besides- each with a story already behind them- all get a new lease of life in new, tasteful homes belonging to discerning customers. Vintage painted furniture fits nicely into current 2019 and predicted 2020 style fashions like 'retro fusion' and 'eclectic glamour'- it's on trend! The site is near Market Harborough train station, alternatively go on-line at the Etsy shop, updates and new vintage stock will follow.
Tom Lloyd-Jones - November 2019