Ever Wondered If You Can Learn To Do Your Own Pooch's Basic Groom?
2nd February 2022
... Comments
---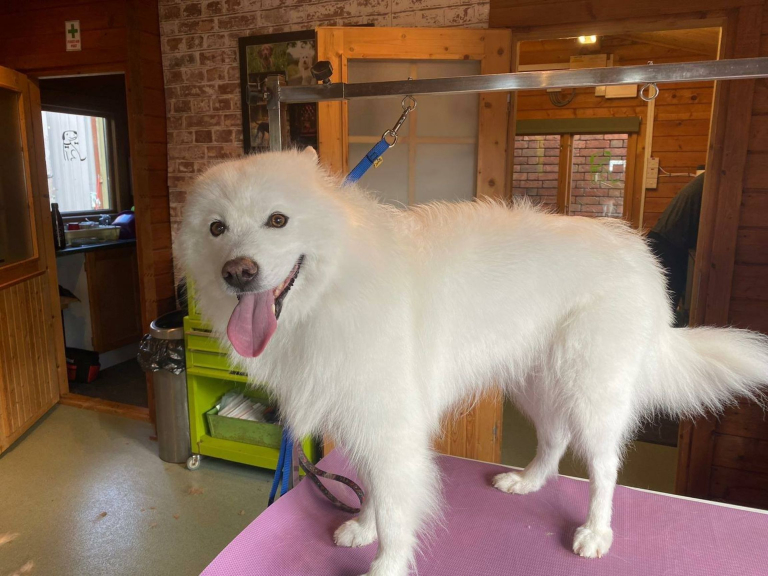 We offer the following courses:

Short Coat Dogs -  In this 2 hour session, you bring your own dog and we will teach you the best way to wash, rinse and dry your dog, and 'de shed' the coat. We will then follow with cutting claws, clean and check ears, paws and eyes looking out for potential problems before they arise.
You could then go on to take advantage of our Wash Day Wednesday knowing that you are doing the best job with our equipment and shampoo or you can follow the training we offer and continue to groom at home using your own equipment.
The Price for this session is only £39.99 - to book this please call Fran on 07500 502478.

Curly Coat Dogs  - A 2.5-hour session where you bring your dog and we teach you the best way to achieve a basic wash, dry, comb and brush out of your dog. Potentially this can prolong the time between salon Full Grooms. We will also show how to check the paws, cut the nails and check Ears and Eyes.to enable you to spot potential problems. You will be using out equipment and shampoo but if you have your own and would just like to learn how to use that to your benefit, we can show you that as well. The price for this session is Only £49.99. - to book this please call Fran on 07500 502478.
What you need to know or bring.

* Please arrive at least 10 minutes before the start time,
* Bring your Dog!
* Any equipment you would like to learn or use…
* Comfy shoes and Clothes.

We do allow you to take pictures of your own groom.
Grrs Great Grooming Company
3 Braybrooke Road
Desborough
Northants
NN14 2LH
07483 359510