The Life of Graham Moffatt - Actor and Past Landlord Of The Swan, Braybrooke
11th August 2021
... Comments
---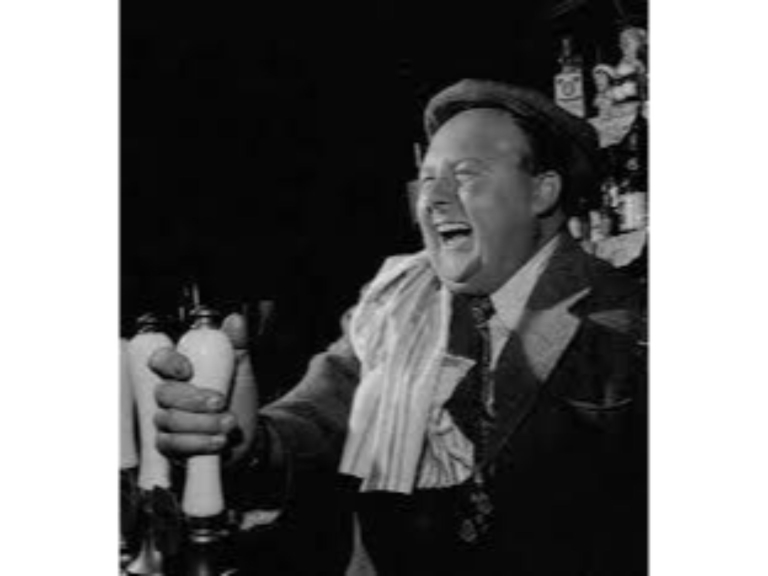 Graham Moffatt's 100th Anniversary:

Only a few people still living in Braybrooke today will remember Graham Moffatt. He was landlord of the Swan Inn from 1948 for 10 years but before then he had gained national fame as 'the fat boy' in the comedy films of Will Hay.

Graham was born on 6th December 1919 in Hammersmith, London, and appeared in his first film "Till the Bells Ring" aged 14 in 1933.
He first appeared in the Will Hay film 'Where there's a Way' at the age of 17 but it was films such as 'Oh Mr. Porter' (1937) and 'Ask a Policeman' (1939) which brought Graham to the public's attention.

During the war he also starred with Arthur Askey in several films including 'Charley's (Big Hearted) Aunt' (1940). When Graham came to Braybrooke, although only aged 29, he was semi-retired from films but he would still appear in another 6 films during the 10 years he lived in the village including 'Mother Riley meets the Vampire (1952).

The local papers were very excited to have a celebrity living within their catchment area and reported on everything he did including his admission to Kettering Hospital on 23rd March 1951 following 2 weeks of hiccoughing. On 6th April the Harborough Advertiser was able to re-assure their readers that the "Hic" had gone.
The Advertiser also reported the birth of Graham's son, Christopher, at Harborough Cottage Hospital at 11.30 pm on 5th September 1949. Several hours later Edwin Busby's son, Robin, was born but when both new fathers met in the Swan later that morning neither at first realized the other had good news, but afterwards the celebrations continued into the evening.
After Graham's radio broadcast with Gracie Fields, the advertiser gave him a full page spread in their edition of 1st January 1953. The article recounted some of Graham's stunts in his films including one occasion when a raft he was on with Will Hay started to capsize and they had to be rescued by lifeboat. The article also stated that Graham had "accomplished the near impossible by modernizing the Swan without discarding the old-world air".
Just before he left Braybrooke, the Kettering Leader reported a proposal to revive the Will Hay comedies as an independent TV series. 38 year old Graham said he was happy to star again as long as he could wear a school cap, pointing to his hair line.
Graham left Braybrooke in 1958 to manage the Englishcombe Inn at Bath and died there 7 years later on 2nd July 1965 from a heart attack at the early age of 45.
The Will Hay Society was thrilled to mark the occasion of his 100th anniversary in 2019 at the Swan Inn, Braybrooke to celebrate Graham Moffatt's life and to erect a plaque which is displayed on the outside wall of the pub today to remember his time At Braybrooke.

Geoff Pitcher
=====================