How are you planning to celebrate the Platinum Jubilee Weekend?
Getting together with family and friends at home or away? Planning a street party? Attending local events? Or just enjoying the fact we have 4 days to just relax!
Whatever you are up to we have put together some ideas of local events or what you will need for #thebest #PlatinumJubilee party ever! 
For those of you who are still catching up the traditional Spring Bank Holiday Monday has been moved to later on that week to coincide with the Queen's Platinum Jubilee, giving some of you 4 days off!
Thursday 2nd June will replace Bank Holiday Monday, then Friday 3rd June is an extra Bank Holiday this year to celebrate the Queen's #PlatinumJubilee. This will also coincide with Spring Bank half term holiday.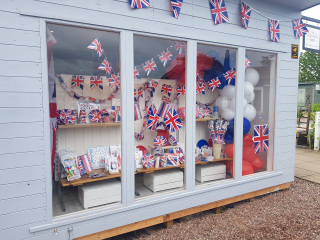 If you are planning your own #streetparty then you will need to visit The Handcrafted Party for a delightful array of party goodies to make your party #thebest! From balloons, bunting of course, plates, cups, serviettes you name it they have it! BUT be warned once it's gone it's gone BUY NOW to avoid disappointment.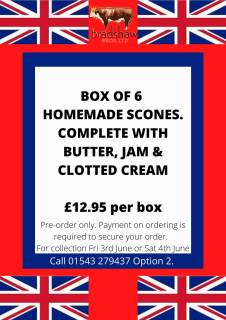 Of course you will need food to go on those plates and if you don't want to go to all that effort yourself how about ordering some platters from Bradshaw's Farm Shop & Cafe in Burntwood. They have some fabulous cakes too! Watch this space for news of their own celebratory events coming soon.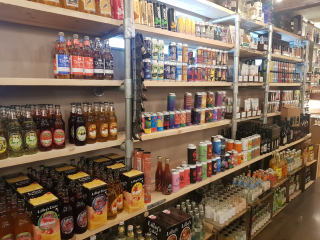 Then you may want to celebrate with a tipple or two so a trip to The Cheese, Gin & Ale Barn is called for, with over 200 BRITISH gins We're sure you will find one suitable. Don't forget to check out their superior range of craft beers too. They can also make up a varied cheese platter for you dependent on taste and budget!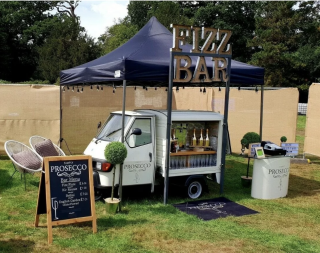 Or why not plan a HUGE family gathering, how about inviting 'Beatrice' into your garden with the team from) Simply Prosecco? You'd be the talk of the town with 'Beatrice' in your garden! 
You will of course want some delicious local strawberries? Manor Farm Fruits PYO will be well under way by then or of course you can just pick some up from their farm shop!
If you're catering yourselves then you will need some fabulous artisan bread from Hunnypot Cottage Bakery please pre-order she does sell out quickly.
From 30th April you can follow the Queen's Platinum Jubilee Beacon Trail around Lichfield City Centre. On until 12th June you have plenty of time to take part.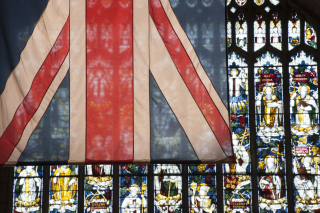 On Thursday 2nd June you will be able to join in the celebrations at Lichfield Cathedral as the Cathedral turns red, white & blue and a beacon is lit at 9.30pm.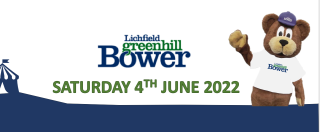 With Bank Holiday Monday having to move whatever was the Lichfield Greenhill Bower committee going to do? Move it to a Saturday of course! Saturday 4th June you will be able to attend the Lichfield Greenhill Bower, it's back after a two year absence (you all know why!) And it promises to be bigger and better than ever.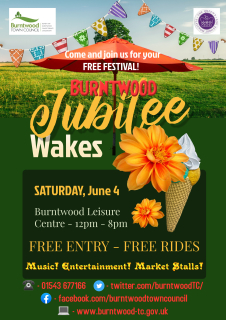 Over in neighbouring Burntwood they will be celebrating with the Burntwood Wakes! A FREE family fun day out.
This is not an exhaustive list if you are planning a community celebration and would like us to 'shout' about it please get in touch!