The Queen's Platinum Jubilee Beacon Trail
Around Lichfield City Centre
WS13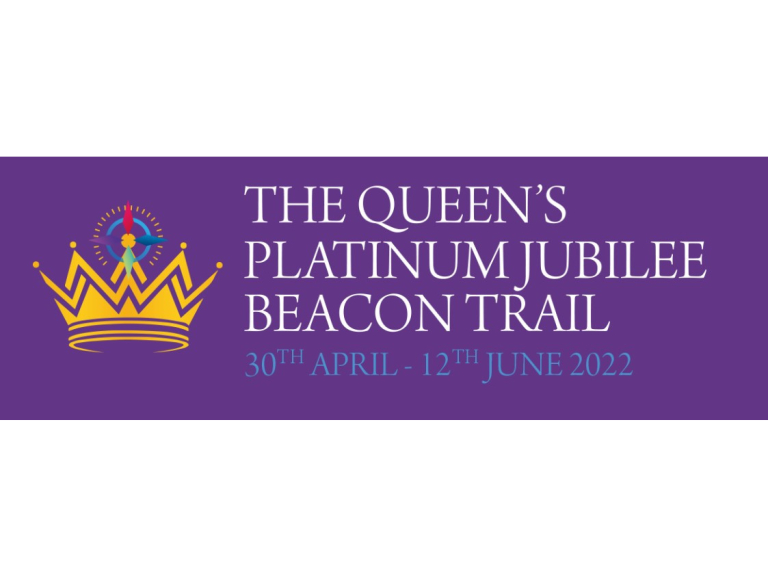 A new Augmented Reality story experience for all the family is coming to Lichfield this spring as part of the celebration of Her Majesty The Queen's Platinum Jubilee.
The Queen's Platinum Jubilee Beacon Trail sees participants find seven cute characters that have come to life from Buckingham Palace by scanning unique QR codes on a smartphone at venues in the city centre. 
They choose how the story evolves and discover the characters at specially located places along the city centre route. 
Follow Sir Barnaby Beacon as he meets magical friends including Charlie Crown and Theadora Throne on their visit to Lichfield. See them burst to life in augmented reality and take selfies and record videos with them! 
Run by Visit Lichfield and outdoor experience developer High Street Safari, the trail will take around forty-five minutes to complete but can be followed in more than one visit. Free for families and groups it also boasts a digital fun pack as a prize. 
Schools are being sent colouring sheets for a competition to have their works displayed on the trail, with a £20 gift voucher being awarded to ten lucky national winners, as well as their winning entry printed as a specially designed commemorative poster. The closing date for the competition is 12 June. 
The story trail runs from 30 April until June 12 offering a safe, socially distanced activity for families in Lichfield city centre. 
It will help parents encourage their children to have a screen-time break and do some walking while enjoying a reward at the end. 
The trail has been designed so that there is no need to enter venues, although some participating businesses will be offering discounts and vouchers to those taking part. 
Thanks to The Hub at St Mary's, The Kitchen Shop, The Bureau, The George Hotel, The Lichfield Garrick Theatre, The Little Green Frog Café and Friary Shoes for participating.
Find out more right here.
Future dates
Tuesday 17th May
Wednesday 18th May
Thursday 19th May
Friday 20th May
Saturday 21st May
Sunday 22nd May
Monday 23rd May
Tuesday 24th May
Wednesday 25th May
Thursday 26th May
Friday 27th May
Saturday 28th May
Sunday 29th May
Monday 30th May
Tuesday 31st May
Wednesday 1st June
Thursday 2nd June
Friday 3rd June
Saturday 4th June
Sunday 5th June
Monday 6th June
Tuesday 7th June
Wednesday 8th June
Thursday 9th June
Friday 10th June
Saturday 11th June
Sunday 12th June