Zombies Takeover Hitchin Town
2nd November 2015
... Comments
---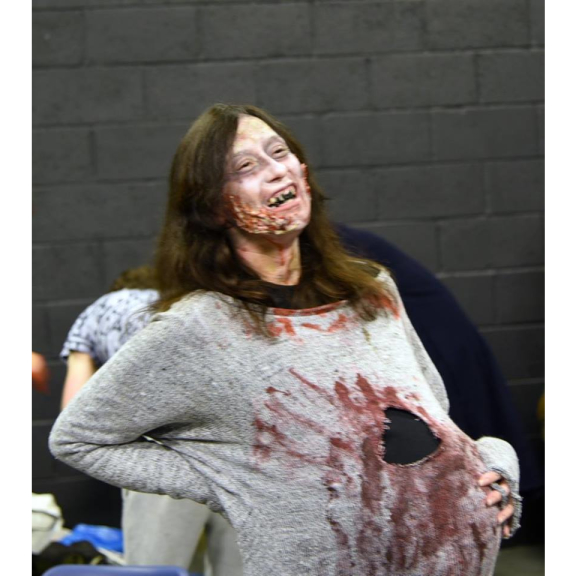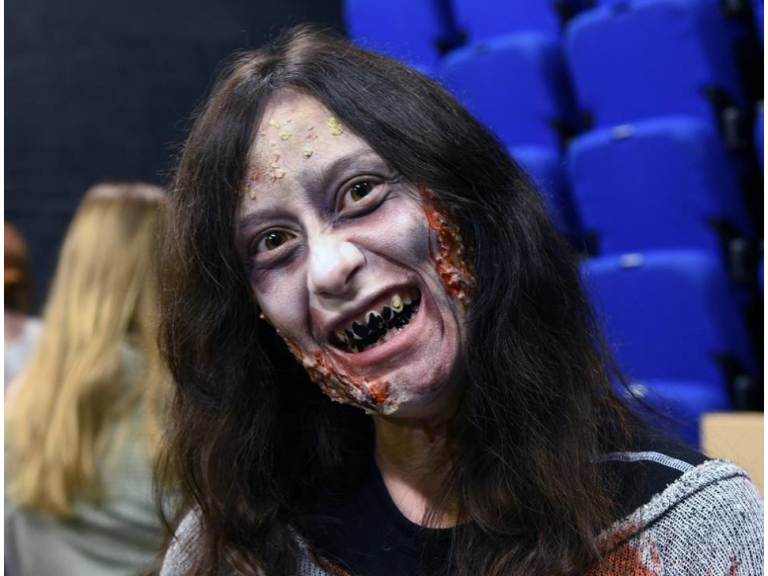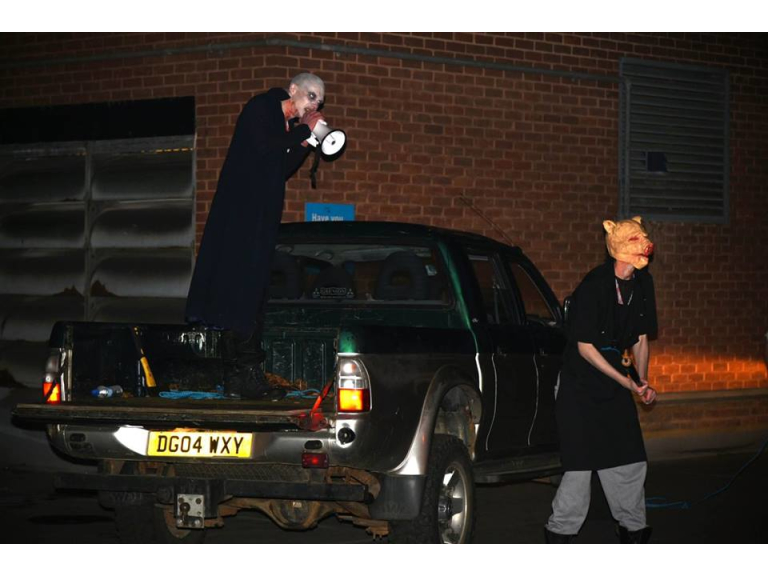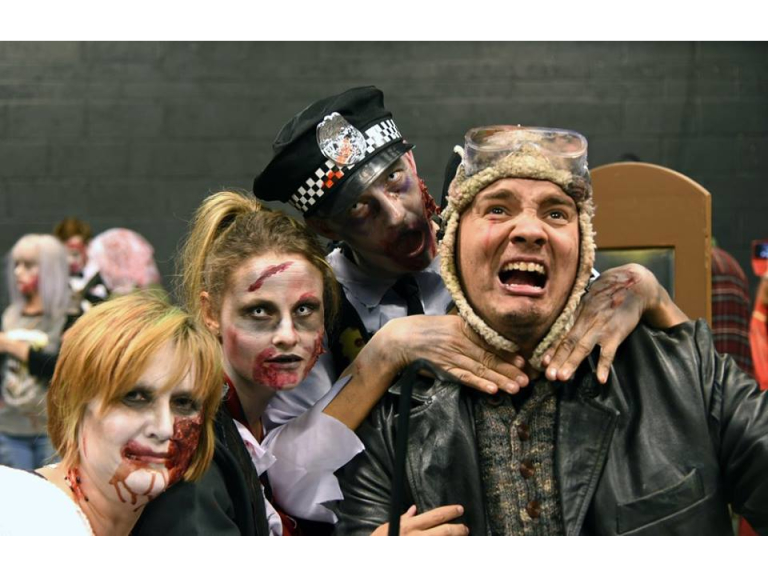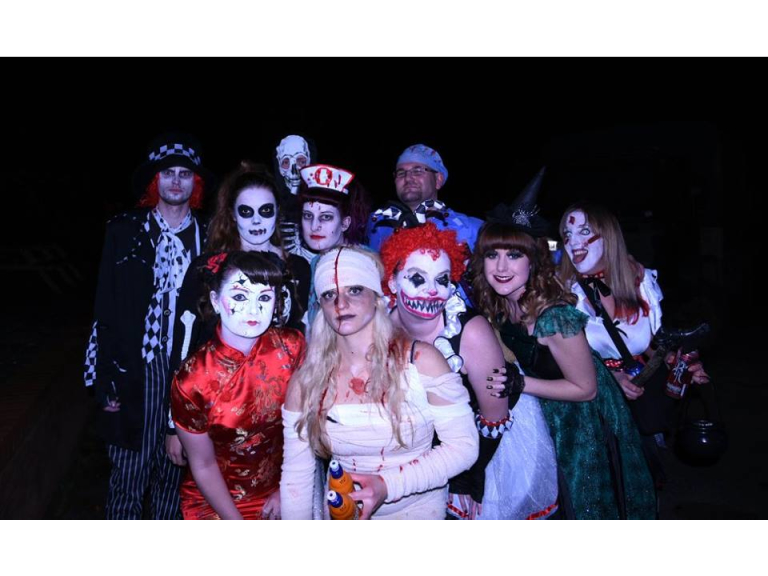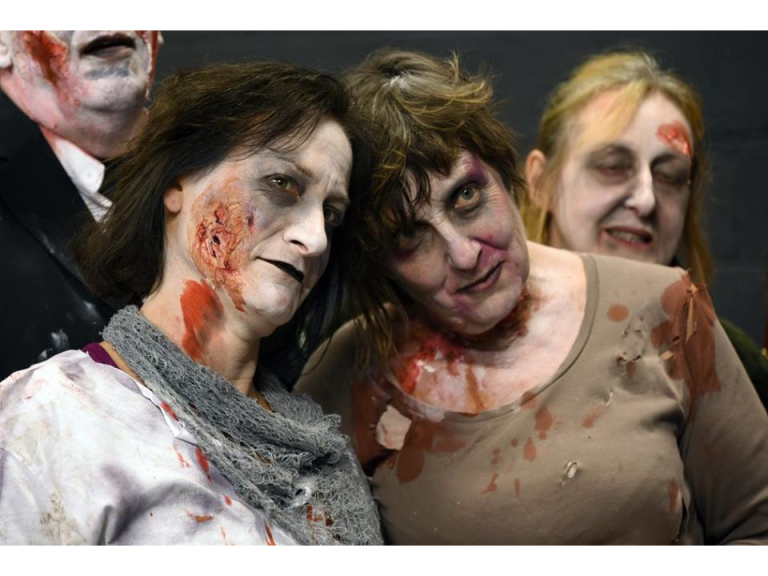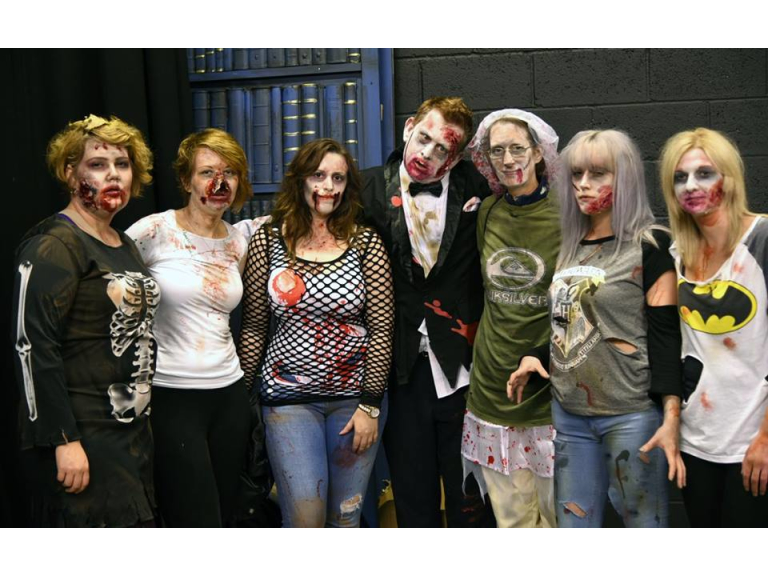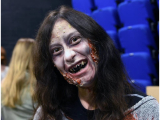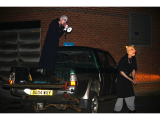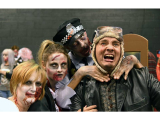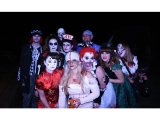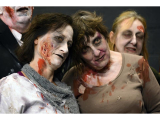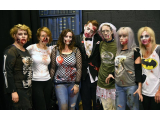 Secret locations around Hitchin saw teams of humans playing against Zombies in the fight to get medicine to cure the virus.  Many of the towns shops including:-
Jolly Brown
Men at Work
Panic Ink
Unikorn
got involved where 'scenes' were staged for the teams to witness and get involved with.  They were then lured into medicine areas where Zombies were waiting for them!
The game was staged by TriggerStuff in collaboration with Hitchin Tilehouse Rotary Club and many local volunteers who helped with zombie makeup, scene designs and marshalling.  Dean from Aitch Creative did all of the graphics and The George Pub offered their venue for the after party.
Hitchin TV have produced an amazing video of the event which you must watch HERE http://www.hitchintv.co.uk/zombie-quest-the-game/
It's the first time that anything like this has been done in Hitchin or by a Rotary Club in the UK.
I was there on the night in the capacity of a marshal in a rather fetching red boiler suit.  I was at one of the Zombie locations in Hitchin Priory and at one point we must have had 40 humans trying to dodge the zombies to get the medicine.  It was very eerie in the dark and the fog descended a few times to add to the atmosphere.
A really great event which not only brought lots of different communities together but also raised around £2,000 towards Rotary Foundation Charity.
Well done to everyone who took part, it was a SCREAM!