Where SHOULD we build the housing we need in Hitchin?
2nd February 2015
... Comments
---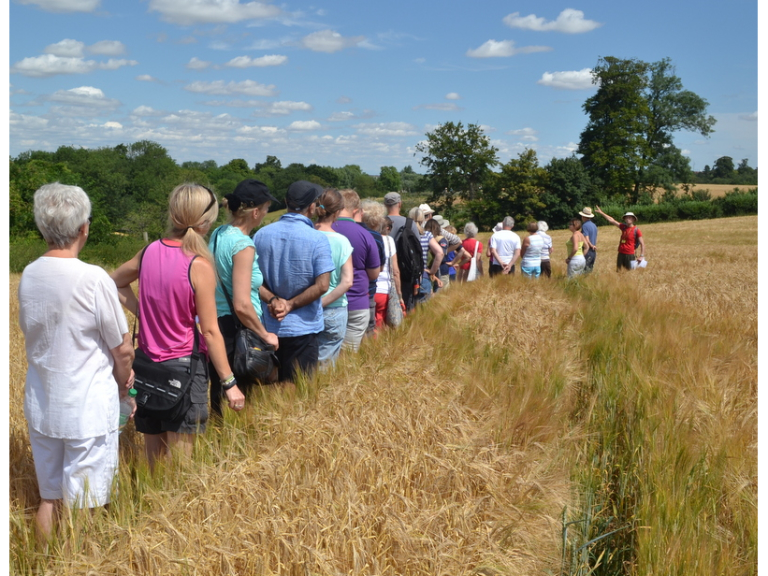 An email from HTAG - representing Hitchin Forum, The Hitchin Society and Hitchin Historical Society, with the support of Hitchin Initiative - asks people to write this week to NHDC.
"The consultation period for NHDC's draft Local Plan document, "Preferred Options", ends on Friday 6 February.

"Priory Fields was not included as a potential housing site in this draft, we understand for technical reasons to do with access difficulties and proximity to the Charlton Conservation Area.
"However, we are now informed that there may be pressure to reinstate it in the next draft of the Plan because of public campaigns in other towns to have their housing allocations reduced and sites removed from the housing allocations.
"Hundreds of letters have already been received from other towns in the district, whereas far fewer have been received from Hitchin.
"However, the many reasons we identified last summer for not including Priory Fields as a housing site still stand.  It would be helpful to have those reasons re-stated in response to this consultation, even though Priory Fields is not on the list.
"We think it would help if NHDC received lots of letters from Hitchin, giving the reasons why Priory Fields is totally unsuitable for housing development.
"Please write a letter before 6 February and send it to localplans@north-herts.gov.uk .  Attached for your convenience is an extract from the letter HTAG sent to Hitchin Councillors in June 2014 which explains the issues.  If you have already responded to the consultation, please write again, specifically about Priory Fields."
Further information about the consultation can be found at:  http://www.hitchinforum.org.uk/local-plan-response/