Week 7 – Twin Reformer
6th December 2013
... Comments
---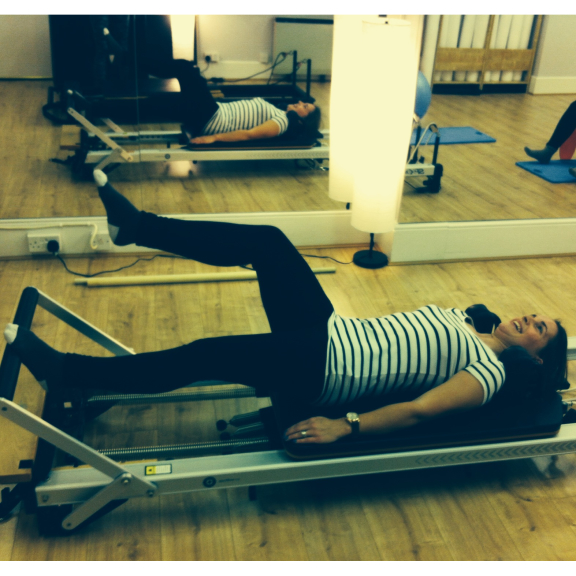 It was one of those days where you really don't want to leave the house, cold, windy and raining but after my husband had shoved me out of the door (I think some football was on) and told me I would regret it if I didn't go, I have to admit (not to him) that I would have done.
This is a completely different class to any of the others I have done. Firstly, there were only two of us in the class and secondly we used what looked like a medieval rack to 'aide' us with our exercises.
Before we had even started our work out Marina noticed that I had an imbalance in my shoulders and asked what sport I used to play and if I played on the left hand side. I did used to play hockey and I always on the left! Apparently a shoulder imbalance is common in hockey so all you Blueharts and Letchworth guys and girls you should get yourself down to a few classes to be realigned.
So…we used the twin reformer in a number of different ways - hooked up in stirrups trying to create alternate circles with our legs, doing breaststroke legs against a resistance and using the sliding seat to attempt to do mini splits before bringing ourselves back to standing. Throughout all of these exercises there were moments of body shaking (down to using some very underused muscles) and Marina reminding us to engage our core, somehow….I have no idea how, she could tell when we weren't!
I have definitely had a work out this week and my inner thighs reinforced it the next day. One more class left -Barre and then I need to decide which ones I will continue, have really enjoyed them all but one is my favorite, let see if next weeks will top it…..