The Old George in Ickleford is Opening!!
11th February 2015
... Comments
---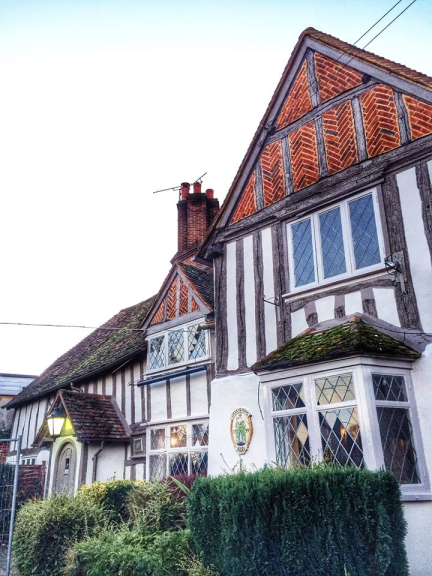 Sooo, Nic & I have finally, nearly, hopefully cracked it and are opening our doors to close friends, family and all those that worked hard to make this happen, tomorrow evening, that's Thursday 12th February, from 7pm at the *NEW* Old George for fizz and posh finger food.
We'd love to see some friendly faces, it may be the 2nd time for me but to be honest when I took the Vic on it felt like it was just a natural transgression. Nic & I have branched out to the Old George to hopefully create a cosy, foodie, beery pub that the villagers and surrounding folks can enjoy. It's been a very different process to the Vic, we have had to start from scratch, learnt a lot of things along the way and realise that old buildings, lovely as they are, are bloomin nightmares, and a 2nd pub is just a crazy idea!!
 The Vic has created a family for us over the years, you've certainly wound us up like family, haha, truthfully we do appreciate your continued support and friendship and would really love to see as many of you as possible tomorrow before we open to, dare I say it...the villagers, Fri eve then the glorious general public for Valentines on Saturday.
 You don't need to RSVP for tomorrow eve, just pop along, if and when you can.
 Look forward to seeing a few of you tomorrow hopefully.
 Cheers,
 Vic & Nic xxx