The Knit and Natter Charity Wool Appeal!
13th December 2012
... Comments
---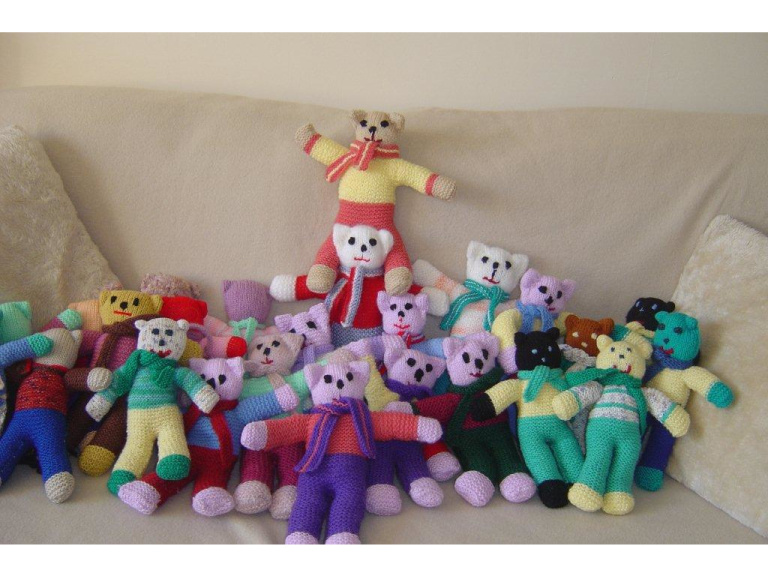 The Knit and Natter Charity Wool Appeal! Christmas is the peak time for woolly fashion statements and this year we're asking people to donate any spare wool to the Time Bank Knit and Natter Group, which is formed of a group of partially sighted women who knit everything from teddies to gloves & scarves to raise funds for charities. Drop your spare wool off at the Hitchin Town Centre Initiative shop, based at 27 Churchyard, from Monday to Saturday between 9.30 - 13.30.
Elvina Atkinson from Letchworth GC who started up the knitting group with the support of the Time Bank said "We would really appreciate any donations of wool; we currently knit and sell goods to raise money for Guide Dogs for the Blind".
The group who meet every Friday at 10am in the Brotherhood Hall would welcome new members to join them and are happy to teach knitting skills to all.
Elvina's guide dog Kyra has enabled her to regain her independence and by knitting she feels that she has been able to give something back. As a member of the North Herts Time Bank, Elvina receives help walking her guide dog and has also had some help cutting back some overgrown bushes in the garden. Elvina told us 'I think the Time Bank is wonderful and it gives people comfort to know that there are people in the community willing to help if you ever need it.'
The Time Bank is a vibrant community skills exchange open to everyone in North Herts and Stevenage. Time Bank members receive one time credit for every hour that they spend helping out in the community. They can then spend this credit on getting help or learning a new skill for themselves.
To find out more about the Time Bank or to join please call us on 01462 689409 or visit www.nhcvs.org.uk/timebank