New year - new Pebble
18th January 2016
... Comments
---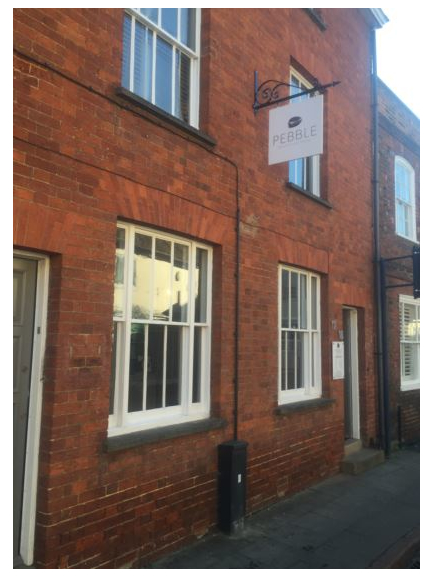 Pebble Sanctuary on Bucklersbury has a new front door, a new logo and a new business partnership.
Geraldine Ping is joined by new business partner Tracey Reed, who's an experienced trainer and helps therapists learn the best skills. "I've been helping find the best internal and external training for several years and now it's great to be part of the management team," said Tracey.
Tracey still gets hands-on with treatments, alongside the rest of the staff. "Although we've had a rebrand, we've still got the same great team," she said.
You'll also notice the difference if you're lucky enough to have a gift from Pebble - no more vouchers - now, there's a smart gift card.
That all runs alongside a brand new loyalty scheme tied in with referrals and reviews which all add up to savings for customers.
"We want to keep our customers coming back and we're offering them lots of good reasons to do just that," said Geraldine.
"The new entrance is easier for all our customers and we're just finishing our disabled entrance which will give better access for everyone."
Even booking is easier - give them a ring on 01462 458885 or book online. I've done it and it really is simple.
Pebble have always been one of the winners in The Best of competitions and we can see why - if you haven't already checked them out, 2016 is the year to pop in.