It's a Boob
24th June 2015
... Comments
---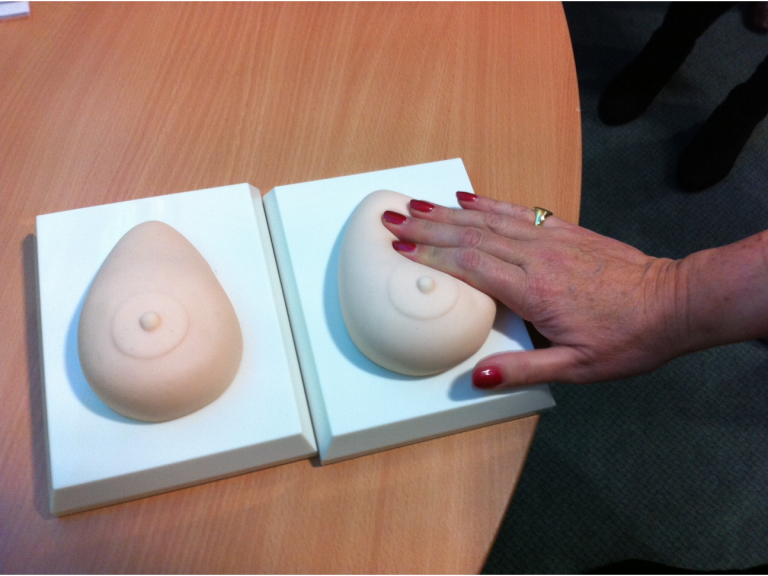 I had been putting off ringing up Pinehill for a few weeks.  No reason for any concern, I don't have any suspicious lumps or odd nipples but when you get to a certain age you just start to be a bit more cautious.  
I rang the Beds and Herts Breast Screening Service at the Luton & Dunstable Hospital who told me that my doctors surgery were on the list to be visited this year but couldn't guarantee that I would be called and as I knew that you were now able to ring up and book in for a mammogram at Pinehill in Hitchin, I decided to take the plunge and book.
You don't need a referral from your Doctor and I rang up and got an appointment the same week - great service!  It does cost £160 to have the mammogram but in my view this is money well spent for a) piece of mind and b) if there is a problem to get it highlighted early.
I turned up on the day and went straight into my appointment, no waiting and was talked through the proceedure.  Now I'm not going to lie.  It wasn't painful but it was uncomfortable.  You basically get your boobs squashed from the top and the sides one at a time and images taken of them. The radiographer has to make sure that the whole breast is  covered which sometimes involved me pulling the other one out of the way!  I'm fairly well endowed but the process would be the same regardless of size.
It was interesting to take a peak of the scans.  It's not often you get to see the inside of part of your body.  Now it's time to wait for the results which can take upto 2 weeks as two consultant doctors independently review the scans and if there is any further investigation required they will make contact both with myself and my GP.
I have been able to claim the cost of the scan back through my private medical insurance which I have through WPA. It's well worth taking out a plan with them as I can claim back health screening, optical (glasses and contact lenses) and dental checks as can my husband each year.  My colleague Sally Greenwood can explain all of the different plans if you are interested in finding out more Sally.Greenwood@wpa.org.uk
So if you have yet to have a mammogram and want a little piece of mind, it's worth considering giving Pinehill Hospital a call to book an appointment.  It was no more than 30 minutes and not painful in the slightest.