Hitchins Rhythms Festival Is On The World Music Map
18th November 2010
... Comments
---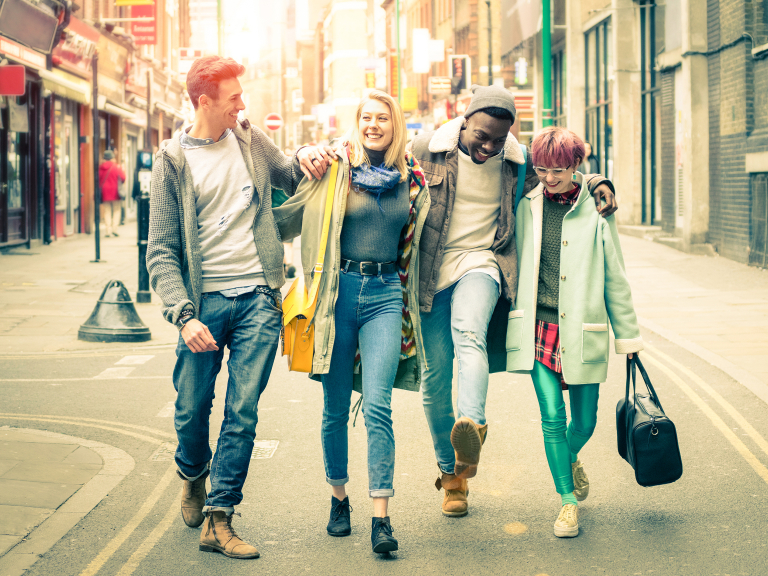 Rhythms of the World performance director Steve Smither has just got back from the World Music Expo (WOMEX) in Copenhagen – where he literally put the festival on the map.
Steve was at WOMEX as part of the British representation, organised by Arts Council England and UK Trade and Investment, looking for unusual and exciting performers to bring to Hitchin next summer and making contacts in the world music industry.
More than 2,440 delegates from 94 countries attended WOMEX, which is the annual gathering of the world music industry. During day it's a trade fair with more than 100 stands from all over the world, and in the evenings a showcase for world music.
Steve was on the UK stand representing Rhythms of the World (ROTW), along with delegates from the major UK world music festival WOMAD. WOMEX attracts music agencies, record companies, festival organisers and musicians.  Steve said: 'It was a great chance for me to renew and make new contacts and to hear lots of very diverse music. It also helped raise the profile of ROTW. The festival was put on the official World Festival map of Britain map – with the likes of Glastonbury, Notting Hill Carnival and WOMAD.
Part of Steve's mission to bring even better and more varied world music acts to Hitchin for the festival.
'There were 15 showcases for performers every evening during the Expo and I tried to see as many as possible,' he said. 'Over the weekend I saw 51 performers and heard some fantastic music.'
Acts that caught Steve's ear included Kobo Town, a calypso, ska and reggae band from Trinidad, the all-female Svetlana Spajic Group from Serbia and Mercedes Peon from Spain. Will they be at the Rhythms festival in future? 'I'm working on it,' says Steve.
For more information contact performance director Steve Smither on 07775 583581, at  rotwperformers@yahoo.co.uk or e-mail press@rotw.org.uk.