Dr Hadwen's Grand Challenge launches
15th November 2015
... Comments
---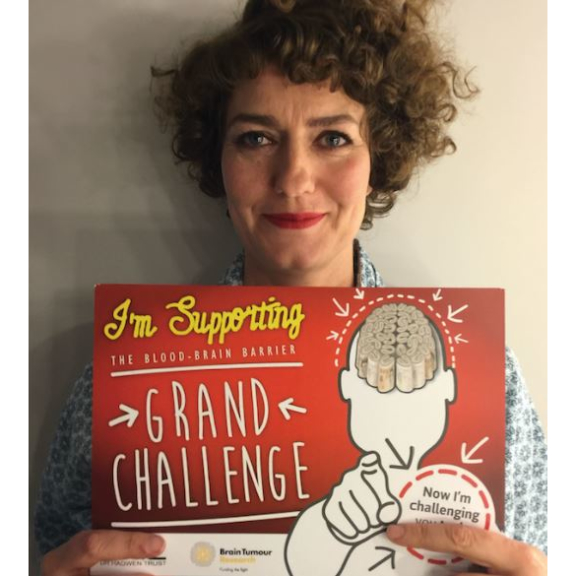 Stars of stage and screen are supporting a fundraising campaign just launched by Hitchin's Dr Hadwen Trust (DHT).
The 'Grand Challenge' aims to raise £180,000 to fund a brain tumour research project. In a first for the Dr Hadwen Trust, which funds medical research without harming animals, the campaign will be conducted jointly with another charity, Brain Tumour Research. 
DHT Patron Peter Egan and fellow actor Anna Chancellor (pictured) have helped launch the campaign by posting 'selfies' on social media.
The Grand Challenge will raise funds to research an all-human model of the blood-brain barrier (B-BB) in order to help the treatment of brain tumours. The B-BB protects the brain, but it can also hinder treatments which are delivered through the bloodstream. Brain tumours are therefore one of the most inaccessible tumours and it is vital to investigate specific new ways to deliver treatments.
DHT Group Head of Operations, Dr Kay Miller, said: "We are very excited about the Grand Challenge. Brain tumours kill more children and adults under the age of 40 than any other cancer yet brain tumour research receives just 1% of the national spend on cancer research.
"Through a partnership with Brain Tumour Research we have joined forces in an  area of vital research and, like all projects funded by the DHT, the research will focus on using techniques that are human-relevant and do not involve animal use."
The Grand Challenge will run throughout 2016 and details of how to participate can be found at: http://www.drhadwentrust.org/grandchallenge/grand-challenge