Busy busy busy
7th August 2009
... Comments
---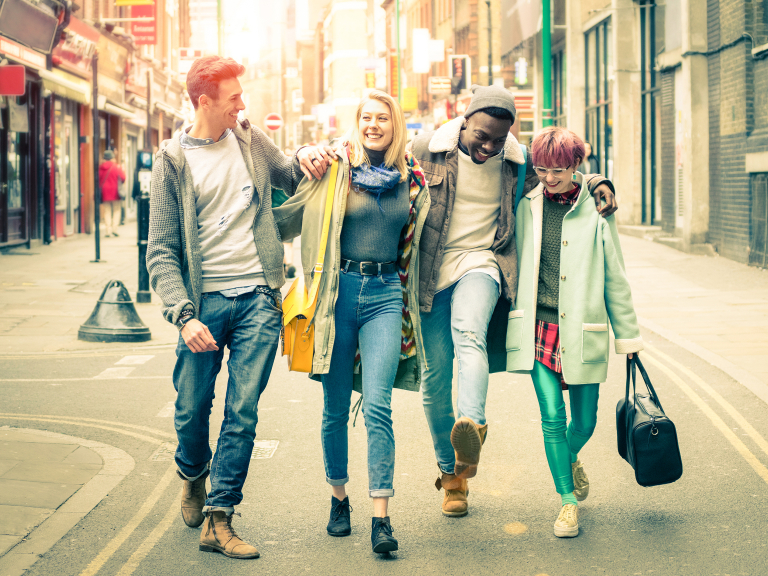 I had a really interesting day yesterday.  Started off by dropping the kids off at grandparents and then meeting Sally Taylor of Environmental Population .  They are running their first celebrity charity golf day on 18th September with Martin Peters and Ozzy Ardiles taking part.
Then I had to hot foot it to Coffee Coffee on Bancroft to meet Nat Sullivan, one of the Hitchin Town Rangers.  We sat outside trying to eat huge white chocolate and toffee muffins.  I managed almost 3/4 of the muffin but Nat only made it half way (she did wrap the rest up to take back for lunch!) whereas Keith walked past and snuffled the rest of mine.
I wanted to speak with Nat to try and find out what the role of the Town Rangers is all about and what sort of things they are doing.  There is obviously a lot going on that we don't see but one of the key things that Nat is working on at the moment is the Independent Retailers Day.  There is a facebook group about this if you are interested.
Feeling stuffed full of cake I waddled off to my Women In Business Networking group.  This group has been running for just over 2 years at The Sun Hotel in Hitchin and is for local business women to network and pass business contacts.  It meets once a month 12.00-2.00 on the first Thursday of the month.  If any business women are interested in coming along as a visitor, you can contact myself Louise Yexley on 0845 618 7307 or Sally Taylor sally@2dee.co.uk .
The meeting was a bit smaller due to the summer hols but relaxed and supportive as usual.  There was some good examples of business being done which shows that if you are prepared to help find business for your colleagues, that you are more likely to receive support back.
After that, i toyed with the idea of doing the Sainsburys shopping on the way home but quickly dismissed that idea!  I've got one of these Utility Warehouse cashback cards which saves you 5% off your shopping.  Worth getting if you shop regularly at Sainsburys.
My children turned up delivered safely back at around 7pm by which time i decided that i really needed to stop facebooking and opened a rather nice bottle of rose wine.  Managed to keep awake long enough to watch Big Brother and when I went upstairs, i found that Keith had fallen asleep on our daughters bed.  Which is where i left him!