The Perfect Home-Based Business in Heanor and Ripley
28th August 2013
... Comments
---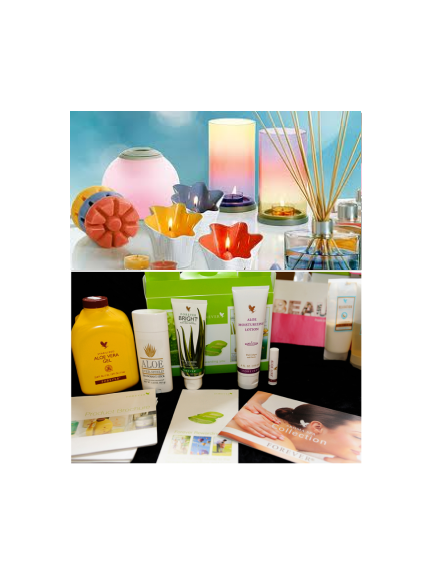 Do you dream of starting your own business? Do you hate your boss and want a whole new career? If we told you there's a way to start your own home-based business in Heanor and Ripley with absolutely no cash outlay and someone to show you everything you need to know, would you be interested?

Let's be honest, there are loads of options out there for party plan businesses, all claiming to have the perfect product and the best opportunity. But in our experience, more important than the product itself is the help and support you need in order to learn how to be commercially successful. Here in Heanor and Ripley we are fortunate to have two separate opportunities, both involving top quality products, but also both supported by business sponsors who really do know what they're doing.

Sarah Ferguson is a full-time Partylite consultant and team leader with a strong vision for the success of the people working with her. As well as a complimentary box of sample products, Sarah will make sure you know everything you need to know, help you get your first party booked in and even help you run that party to make sure you are totally confident and competent for running your own parties. She provides ongoing support and assistance through regular team meetings and some great incentive schemes, giving you opportunities to earn some amazing rewards from candles and waxes, to champagne and even foreign holidays (next year there's a chance to earn a holiday for two in the Dominican Republic!).

In the same way, Mark and Paula Binns from Forever Living Vision of Health bring a solid commercial background and strong business acumen to their team of distributors selling aloe vera based products. Their focus is clearly on your success and they provide all the tools, training and support you need to build a very successful business. Again, this is their full time business - they are not trying to run it alongside another job, which shows the level of commitment and belief they have invested in Forever Living. They are always available and there to help whenever you need them, and they understand what it takes to make a viable income from this type of business.

With both of these options you are in business for yourself, but never by yourself, which takes away a lot of the fear and risk of starting your own business. So whether you want to fragrance and illuminate your customers' homes or help improve the health and wellbeing of the people of Heanor and Ripley, give either Sarah, Mark or Paula a call and you'll be well on your way to a successful career!
Partylite Candles and Accessories by Sarah Ferguson
Heanor
DE75 7
T: 07737 696840
M: 07737 696840
E: click here to email us
W: Visit our Website
Vision of Health Forever Living
Stanley Common
Ilkeston 
Derbyshire
DE7 6
T: 01773 843034
M: 07805038813
E: click here to email us
W: Visit our Website