Scamnesty Gets Underway at Heanor and Ripley Libraries
22nd May 2013
... Comments
---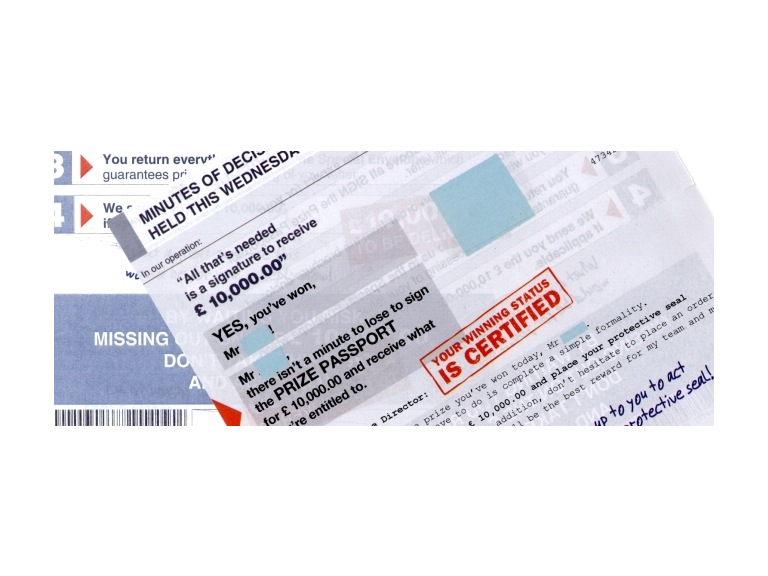 'Scamnesty' is part of a national campaign led by the Trading Standards Institute to fight back against fraudsters causing misery to thousands of people nationwide.
Our local trading standards team is asking people to drop off suspect mail at any of its libraries between 20 and 31 May.  The crackdown will gather information on frauds including those that tempt victims to part with money in the hope of winning a big cash prize.  Victims of such deceptions often end up on so-called 'suckers' lists' and get bombarded by similar scams.
Derbyshire Citizens' Advice Bureau is also taking part and staff will collect mail at its offices in Belper, Buxton, Chesterfield, Church Gresley, Clay Cross, Heanor, Ilkeston and Matlock. Councillor Dave Allen, Derbyshire County Council Designate Cabinet Member for Health and Communities, said: "Scamnesty is really important in helping us understand the ever-changing ways in which criminals target honest members of the public. Intelligence gained from leaflets and letters handed in will be used in our investigations, and residents can rest assured that we'll always take action where appropriate. The bottom line here is that if an offer seems too good to be true it probably is. That's why I would urge people never to give out their bank details or send any money to these unscrupulous tricksters."
Emma Hagger, chief officer of Derbyshire Dales, Amber Valley and Erewash Citizens' Advice Bureau, said: "Scam mail is getting more sophisticated and often targets the most vulnerable members of society. We're pleased to be linking up with the county council again for the annual Scamnesty appeal."
Officers are also urging people to look out for friends or relatives who may have fallen prey to such scams. If people think they've been scammed, or know someone who has fallen victim, they can get advice and report it to Trading Standards through the Citizens Advice consumer service on 08454 04 05 06, or alternatively report it to Action Fraud on 0300 123 2040, to help stop it happening to others.
Further information is also available at the Think Jessica website, at www.thinkjessica.com, a Derbyshire based charity set up to help and support those affected by the scammers and also to highlight the devastating effects on victims, who can end up losing thousands of pounds.