New Recycling Service to Start in Heanor and Ripley in November
2nd October 2012
... Comments
---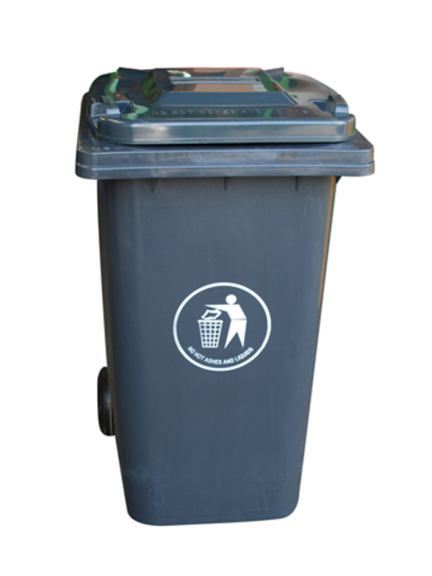 Many of us have already received our brand new grey recycling bins from the council, but don't get too excited yet, as we can't start using them until the middle of November! It's a bit like getting a Christmas present that you can't open until Easter isn't it!
Its a great move though - no more lugging the cumbersome, leaky and ridiculously brittle boxes from the side of the house to the pavement, dripping rainwater down your front from the holes in the bottom. Just grab the handle and wheel the bin out as you would your normal wheelie bin. We're sure many pensioners and those with mobility problems will really welcome this, hopefully its going to make recycling and being environmentally friendly much easier for them.
The new bins have an inner box specially for glass, but everything else goes in together. No more sorting out cardboard, paper and tins into separate boxes and bags - just throw it all in together, oh and you can pop your plastic in there too (at last!).
You can keep your old boxes though, and if your bin gets full the council will still collect any extra waste that is left with the bin.
A few key things you can't put in though - no plastic bags, no food waste and no drinks cartons! No clothes or batteries, and no mirrors or window panes into the glass bin either! The operators say that they won't collect any bins that have the wrong things in them so its worth getting to grips with the rules - for a full list of what you can and can't recycle, see the council's info leaflet which you can access here.
Starting from 19th November, collections will still be on the same day as your current collection, but the times may change, so the council is asking everyone to make sure their bins are out by 6.30 in the morning.
If you want to know any more about these new recycling arrangements, check out the Amber Valley Borough Council website, get in touch with the refuse team on 01773 841326 or email them on refuse@ambervalley.gov.uk.