Love Heanor Event is a Huge Success
4th March 2012
... Comments
---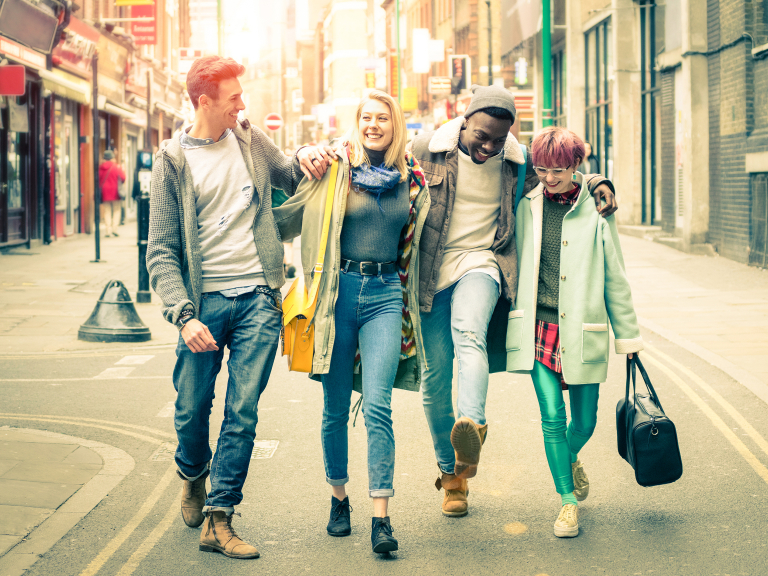 The rain might have been falling since this morning, but that didn't stop a hardy bunch of local people turning out to support the Love Heanor campaign this afternoon. 

Without the bad weather, we think that there would have been many many more people turn up, but those that were there certainly got into the spirit, with a great photo taken from the top of the church roof, a video to form part of the Town Team bid and even a bit of cold-beating singing. People driving past were all taking an interest in what was happening and we even got some horns honked at us in support. Red ballons and heart posters were everywhere, and someone had even had Love Heanor badges made which everyone wore with pride.

Some have billed this as a protest, but it was nothing like that.  This was a celebration of the people that care about this town and want to show that to the world. This was the event that brought everyone that is working for the good of Heanor together in a sea of support and cameraderie.

There is a lot of negativity about the town just now, with many shops having closed over the last few years, including notables such as Woolworths and Somerfields.

But there is a quiet revolution happening in Heanor - several new shops have opened in the last few weeks, including a new nail bar, a mobility scooter shop and a vacuum cleaner sales and repair outlet.  Other empty shops have either been rented and are being renovated, or have been given a facelift with clean, new windows and a lick of paint.  There's even a new board designed by local school children and installed by the Traders Association showing some of the types of shops the children want to see in the town. 

There's lots going on in Heanor at the moment and many people are working hard to improve both the environment and the reputation of our town. Hopefully this event will be the start of a turn in the tide of the fortunes of Heanor and the perception of the people that live here.

Love Heanor is an anonymous group that appeared on Facebook just a few weeks ago, and already has well over 200 friends.  Many people have questioned the fact that no-one knows who's behind the group, but that just seems to be adding to the interest and helping the cause. After all, can it be a bad person that is selflessly taking the time to promote interest in our town and get people talking, without taking any credit themselves or promoting their own interests?

If you care about our town and want to support the people trying to make things better, pop into the Market Cafe and ask for your Love Heanor badge, put up a poster in your window, look out for more Love Heanor events and get involved!