How To Choose The Perfect Curtains For Your Home.
26th July 2013
... Comments
---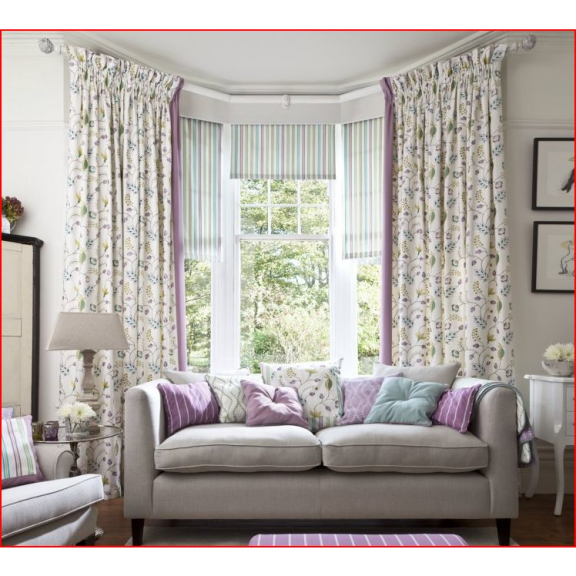 There are so many decisions to make when you are choosing new curtains for your home. How long should they be, should they be tab top or pleated, do you want a pelmet, or actually would blinds look better?
Unless you are an interior designer or have a really clear idea of what you want, you can feel a bit overwhelmed about what to choose, and if you get it wrong, these are curtains that you're going to have to look at probably for many years to come.
That's why we love to recommend K&A Cox Ltd, based in Langley Mill.  They offer a completely FREE home visit to help you design every detail of your curtains, using their vast knowledge and experience to make your windows look the best they can. Then they will come back to fit them once they are made, making sure they are absolutely perfect.  
Not many companies offer a home visit (most just sell to your own measurements, or sell ready-made curtains), but even when they do, they usually charge up to £50 a time for this, so you'll be making a significant saving on the cost of your curtains.
And K&A Cox Ltd can also help you recycle your old curtains, either revising them and bringing them up to date, or fitting them into another room. What a fantastic bonus!
For more information about this service, have a read of Claudia's full blog on K&A Cox's website.
Glazedale K&A Cox Ltd
St Andrews Court
96 Station Road
Langley Mill (Heanor)
01773 712001
 E:
click here to email us
W:
Visit our Website