Club Spotlight - Langley Mill United Cricket Club
26th July 2011
... Comments
---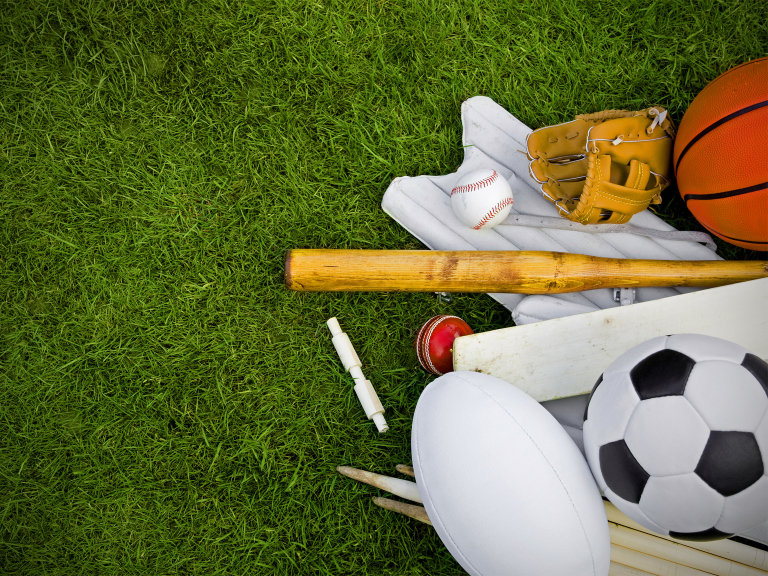 This month Langley Mill United Cricket Club are in our Club Spotlight.

Formed in 1870, the club plays its home matches at Station Road, Langley Mill and currently has four active teams playing across a number of local and regional leagues.

Teams and Training
The Under 11s side play on Friday nights with training night on Wednesday from 18:00.  There are two senior sides who play on Saturdays (1st XI in Derbyshire County Cricket League Division 3, 2nd XI in Division 6 North) and a Sunday XI who play in the Mansfield & District Cricket League Section 4. The senior sides train on a Thursday night from 18:00.
   
Players have a break from training at the end of the season for a well deserved rest, then start back with fitness training, usually headed by second XI player (and former Watford FC player) Nick Wright.  These sessions have no official set time and day, and tend to be quite informal, being organised by the players usually getting into full flow after Christmas. Indoor training is usually run for 8-10 weeks leading up to the start of the season at Eastwood Comprehensive School, usually on a week night, depending on what time slots are available at the time of booking.

Promotion Push
The Saturday 1st X1 are currently doing an incredible job in their league, and are pushing hard for promotion to Division 2 this year, which brings with it a requirement to run 2 junior teams. As the club has had considerable success with junior sides in the recent past, they are keen to get this going again, and would like to hear from any new players interested in joining the team.

Young players are really well supported at Langley Mill UCC, with junior Millers receiving coaching and advice from senior players in the club as well as more one to one coaching with former Derbyshire CCC player Paul Aldred. Just turn up either on a match day or a training night and have a chat to find out more.

Supporters
But it's not just about the players. There is always lots for parents, grandparents, uncles, aunts and whole families to get involved in to help and support the club.  For those who want to get more involved, there is loads to be done to run and administer a junior set-up, but for others simply turning up and watching the matches is a great way to show your support. Spectators are always welcome at the vibrant and active clubhouse; on match days there is a a well stocked bar open all day, with hot and cold food usually available during the game. You can also pre order a tea to have once the cricketers have had theirs. The club is very family friendly, and generally full of pleasant and friendly people.
 
The club ask that all regular users of the club pay a £5 social membership, but they don't go hunting people down once they have been down a couple of times, its only really once you are a regular visitor.

Funding
LMUCC is generally funded by the takings at the bar each season, but there are also sponsorship opportunities available on the main road side of the ground (On the Aldred's Lane and Station Road junction) which any driver will know can be at a snail's pace sometimes. These are available to purchase on a yearly basis.

For more information about LMUCC, please contact
Tel: 01773 711275
email:  jamierowley@thefollowon.com.
Web: http://www.lmu.cc/
Facebook: Langley Mill United Cricket Club
Twitter:@LangleyMillCC
All LMUCC games and fixtures can also be found in our events pages – follow the link at the top of this page to see when they are next at home – pop along and see what it's all about. 

Thebestof Heanor and Ripley wish all the teams thebestof success for this season and the future.


****If you would like your local team to be featured in our Club Spotlight, just get in touch – email me at HeanorandRipley@thebestof.co.uk or call on 0755 722 1972****