The children are the stars of The Wizard of Oz at Haverhill Arts Centre this weekend!
19th June 2012
... Comments
---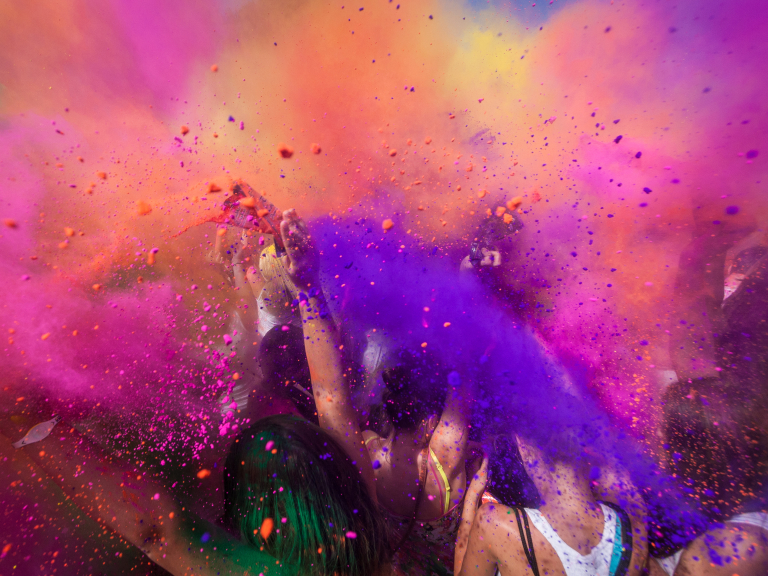 The Wizard of Oz has been charming generations for over 70 years. In fact, I can't remember a Christmas when it hasn't been on, leaving me wondering whether to continue singing along to The Sound of Music, or turn over to catch a glimpse of those stockinged legs sticking out from under a farmhouse... (it's got to be The Wizard of Oz every time as The Sound of Music annoys me... overly perfect children, cheesy songs - give me a couple of dead witches and a lying wizard any day....)
And from Kansas to Munchinkinland and along the yellow brick road to Oz, Dorothy finally finds herself in Haverhill this Saturday!
But don't automatically assume that you know what is going to happen...
With fantastic new music, imaginative scenery and fast-paced action, this interactive experience will have your whole family involved in the action. When the scene has been set and the familiar characters have been given much more than they initially asked for, children from the audience will be taken on stage to rehearse their own roles! Whilst they're busy being moulded into mini thespians, the remaining audience learn original, new songs. Then, after the interval (and a quick costume change for the new actors), the play continues with the whole audience taking part.
Haverhill Arts Centre is set in the historic building that was once the Haverhill Town Hall. The Arts Centre provide an extensive, varied programme of arts and entertainment for Haverhill and beyond. In fact, this week's programme alone includes a talk from an animatronics artists famed for sculpting Jabba the Hutt, an author dubbed 'the James Herriot of schools', a classical orchestra and, of course, this unique approach to The Wizard of Oz.
Haverhill Arts Centre is hosting Image Musical Theatre's The Wizard of Oz on Saturday 23rd June at 2.30pm.  Tickets are £5 each or £18 for a family.
So 'follow the yellow brick road' and get down to Haverhill Arts Centre this Saturday!