Suffolk Threads
24th February 2011
... Comments
---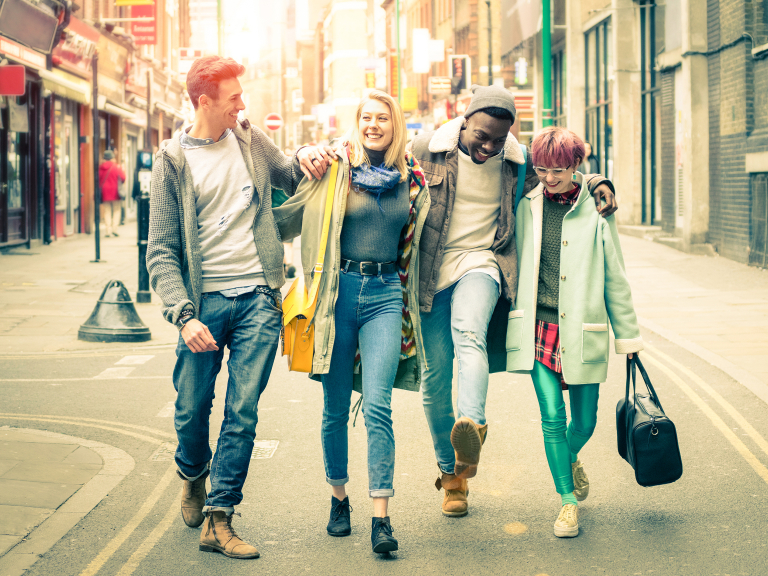 Background to the project
During the Medieval period, a cluster of towns and villages in the heart of Suffolk rose to prominence at the centre of the era's lucrative market for woven goods. Known collectively as the Suffolk Wool Towns, such was the demand for textiles produced in places such as Cavendish, Clare, Long Melford and Lavenham that Flemish workers were brought to Suffolk to share their expertise with local manufacturers. As the booming global trade brought local wealth, the architecture of the area was shaped by the industry and its prosperous merchants. Today, these same villages retain many perfectly preserved examples of Medieval buildings, with Lavenham alone boasting over 300 exquisite listed buildings including the iconic lime-washed Guildhall of Corpus Christi.
To celebrate the Suffolk Wool Town's singular place in the county and UK's history, a project called Suffolk Threads weaves together a variety of activities that tell the story of this fascinating era. Suffolk Threads includes information to help visitors find out more about the historic textile trade, including an online and printed Heritage Trail, signposting key places of interest in towns such as Lavenham, Long Melford and Sudbury. There are also guided walks in Lavenham, highlighting its rich heritage, beautiful architecture and historic sites that attract thousands of visitors each year. 
Open Days 
A key part of the project is a series of Open Days at Lavenham Guildhall in conjunction with the National Trust. These will feature displays from the Lavenham Guild of Spinners and Weavers demonstrating traditional spinning and weaving techniques. During these displays they will be working on a piece of textile art which will eventually be exhibited in the Guildhall forever and ever as a symbol of the beginning of the legacy of the 'Suffolk Threads' project. There will also be the opportunity to 'have a go' and weave your own piece of cloth. The Open Days will be held on:
Thursday 17 March 2011
Saturday 26 March 2011
Wednesday 13 April 2011
Saturday 23 April 2011
Wednesday 4 May 2011
Saturday 28 May 2011
Saturday 11 June 2011
Individual visitors can 'drop in' any time between 11am and 4pm - there is no additional charge other than the usual admission fee of £4.50 (NT members free).
Groups need to pre-book by phoning 01787 247646. Again, there is no additional charge other than the usual admission fee for groups of £3.75 per adult (£1.90 per child).