Secondary Students Support Primary Maths Success
15th May 2013
... Comments
---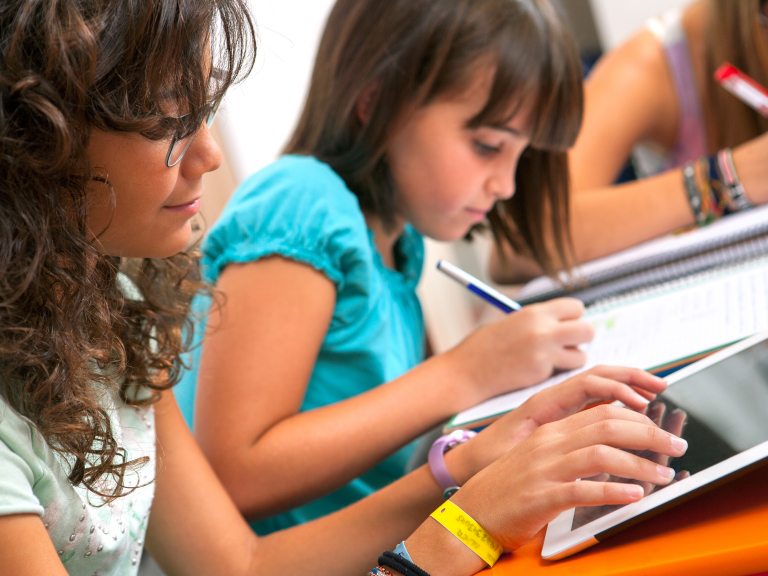 Students from Castle Manor Academy have joined with staff to support Year 6 pupils from the Haverhill Family of Schools in preparing for their SATs tests. Pupils from Burton End, Clements, Place Farm Primary Academy and St Felix Primary schools visited Castle Manor Academy to take part in a variety of maths revision exercises, supported by staff and students from the Academy.
The pupils joined young people from other schools to get an alternative view on their maths work as they worked though a set of materials designed to revise work they've done already and help them think about the next level. The pupils will use this session to help them with their Year 6 SATs tests, which take place 13th to 16th May.
Joe Mason, Maths Teacher from Castle Manor Academy, put together the afternoon as part of a series of maths based events he has been running for pupils from the primary schools. He was pleased with the success of the event and the relationships built up during these events "It was wonderful to see so many young pupils coming together, enjoying maths and being supported by older students. It's a wonderful example of all-through education in action and builds on the success of our previous events."
The partnership ran a number of sessions during Maths week in November, during which secondary aged students took a maths road show to primary schools to deliver engaging sessions to pupils throughout the school. There will also be further opportunities for primary pupils to engage in during the summer term. The sessions are part of a whole series of events that Castle Manor Academy run to help ease transition for young pupils from all primary schools.
If you'd like to visit the Academy and see some of this outstanding work in action please contact Jason André who will be happy to arrange a tour – Jandre@castlepartnership.org.uk