RFU Boost for Castle Partnership Rugby
5th October 2012
... Comments
---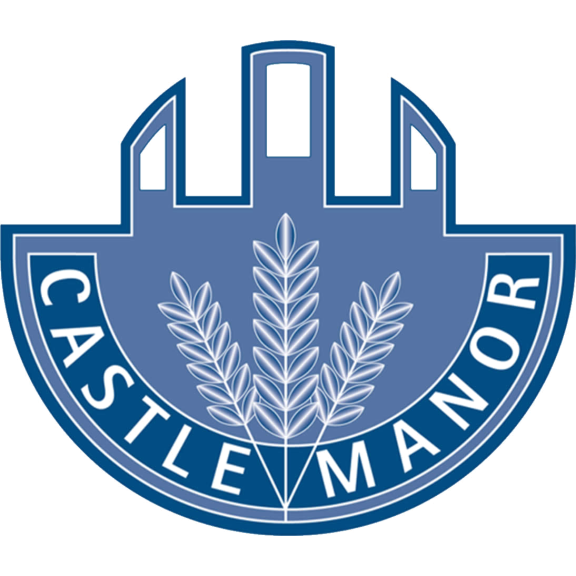 Students and staff at Castle Manor Academy are celebrating success for their Rugby coaching with recognition from the Rugby Football Union. 
Students and staff at Castle Manor Academy are celebrating success for their Rugby coaching with recognition from the Rugby Football Union. The Academy has been selected to join an innovative new programme called the All Schools Project, which this year is open to a few selected schools across the country. The All Schools Project is funded by a  £500,000 investment from Comic Relief money and aims to instil the RFU core values of Teamwork, Respect, Enjoyment, Discipline and Sportsmanship.
The three-year scheme begins this year with an initial investment of £7.5k towards providing an RFU coach to work alongside the PE team in delivering rugby to students and pupils across the partnership of schools. There is also an investment of £2.5k for new equipment, which will be used to purchase balls, tackle shields and other training aids. The icing on the cake for the rugby teams is the opportunity to design their own kit, via a workshop with the team that designed the Canterbury Rugby kit. The set of 20 kits will be designed, manufactured and eventually presented to students at half time during the England vs Italy Six Nations match at Twickenham Stadium in March 2013. In following years the coaching skills will be extended through the PE team to enable a wider audience to benefit from the scheme.
The scheme is a boost to the burgeoning love of rugby for youngsters at Castle Manor Academy, who are already extremely fortunate to be trained by ex-Scottish International Rugby player, now PE teacher, Graham Ellis. Graham was passionate about the possibilities the scheme presented "We already have 5 or 6 teams of all ages, for both boys and girls of all abilities. This will be a real boost and means students can receive even more training and develop a deeper passion for the sport." Graham Ellis has been at Castle Manor Academy for just over two years and is keen for the sport to continue to grow across the partnership of schools. "We believe the core values of rugby play an integral part to education and form an essential basis in sport, education and life."
Partnership Principal, Madeleine Vigar, added, "We believe that sport is a powerful motivator for young people. Appointing an ex-international rugby player to our PE team was an excellent way of raising the profile of sport within our partnership and is reflected throughout the extremely capable and passionate team."
Students at the academy already take part in rugby as part of their core PE curriculum and can get additional training in one of the vast number of after school enhancement activities that take place each week. The investment made through this project will ensure that even more young people can access the sport, both at Castle Manor Academy and Place Farm Primary Academy. The scheme will also benefit more widely as part of the work done by Castle Partnership academy Trust staff in primary schools across the town and beyond.