MONTESSORI NURSERY SCHOOL TO COME TO HAVERHILL RESEARCH PARK
21st October 2014
... Comments
---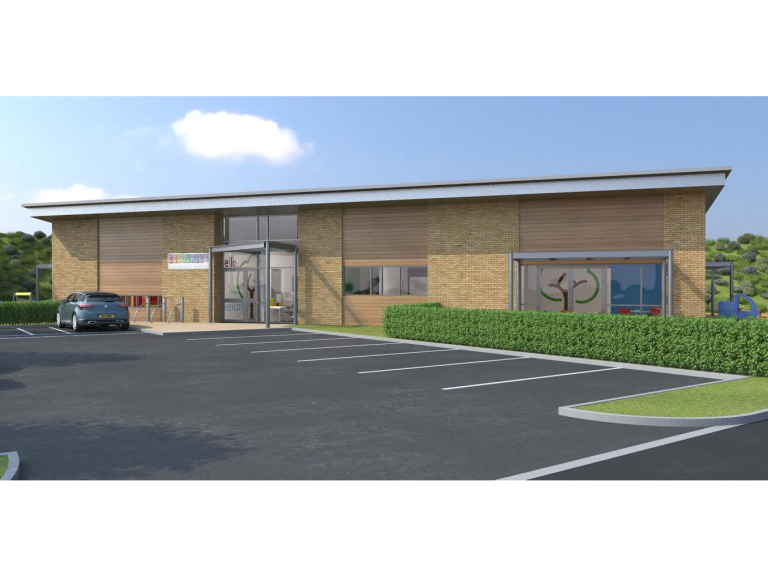 A detailed planning application for a Montessori nursery school at Haverhill Research Park has been submitted by Jaynic Investments, the developer of the park, to St Edmundsbury Borough Council.  This follows an agreement to lease the facility to local nursery school operator Colourbox Montessori School Ltd. which currently has a nursery in Newmarket that has been consistently judged as Outstanding by Ofsted.
Nic Rumsey of Jaynic said: "We are delighted to have concluded an agreement to lease the building to Colourbox which has a respected reputation in this part of East Anglia and will provide an important and safe facility for young children in the town.
"In addition it is another major foundation stone towards making Haverhill Research Park a very sustainable working location. Parents will be able to drop their children off before coming to work at the Park and pick them up on the way home," he added.
Susie Norman, the owner of Colourbox: added "We are thrilled not only to be part of this exciting new project in Haverhill but also to be working in partnership with the town's Samuel Ward Trust." Parents interested in placing their children at the school should email-info@colourboxmontessori.co.uk
The single-storey building, designed by Frank Shaw Architects, will be built on the west side of the main estate road, Three Counties Way, close to the entrance to the park.  There will be an external play area and drop-off zone with car parking for 16 cars.  Colourbox will provide full-time and part-time care and education for 78 children from 3 months to five year olds.
Agents for Colour box were Smiths Gore, while Helen Chaplin, Cheffins and Carter Jonas represented Haverhill Research Park.