"It's Thursday with thebestof Haverhill"
29th September 2014
... Comments
---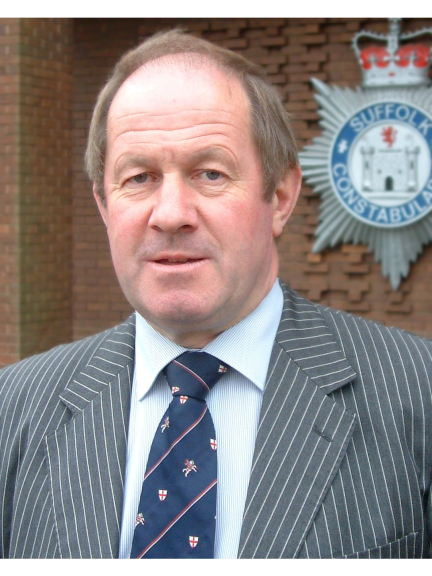 The next bestof Haverhill business meeting will take place on Thursday 16th October at The Days Inn, Haverhill, from 10am to 11.30am.  The guest speaker is Tim Passmore, Police and Crime Commissioner (PCC) for Suffolk and he will talk about the threat that cyber crime poses to businesses.
Tim, who was elected to his position in November 2012, is a regular visitor to Haverhill and often attends the Safer Neighbourhood Team meetings to respond to concerns from the public and set priorities for the local police.  The meeting at the Days Inn will focus on raising awareness with the local business community of cyber crime and the steps businesses can take to protect themselves.
Cyber crime, which is any crime that involves a computer and a network, is increasing.  According to a report published by McAfee earlier this year it costs the global economy an estimated $445 billion per annum.  Cyber crime is a profitable business model for organised crime as levels of risk and detection for the criminals can be fairly low.
Elaine Carr, owner of thebestof Haverhill comments, "We are using computers, tablets and smart phones more and more to manage our daily lives.  Our online world delivers many benefits and has a huge impact on efficiency within a business environment.  However I believe we need to be aware of cyber crime and to understand how we can protect ourselves as individuals and our businesses against this very real threat.  
I am looking forward to welcoming Tim back to thebestof Haverhill.  He is a very engaging speaker and, as a business owner, can see the dangers of cyber crime though the eyes of a business as well as the Police and Crime Commissioner for Suffolk."
If you would like to attend this free event at The Days Inn Haverhill please email sophie.allen@thebestofhaverhill.co.uk by 14th October. If you require any further information about the event call Elaine Carr on 01440 710158.  The event is open to all local businesses and organisations; you do not have to be a member of thebestof Haverhill to be able to attend.