Highpoint's Breaking the Cycle
22nd August 2013
... Comments
---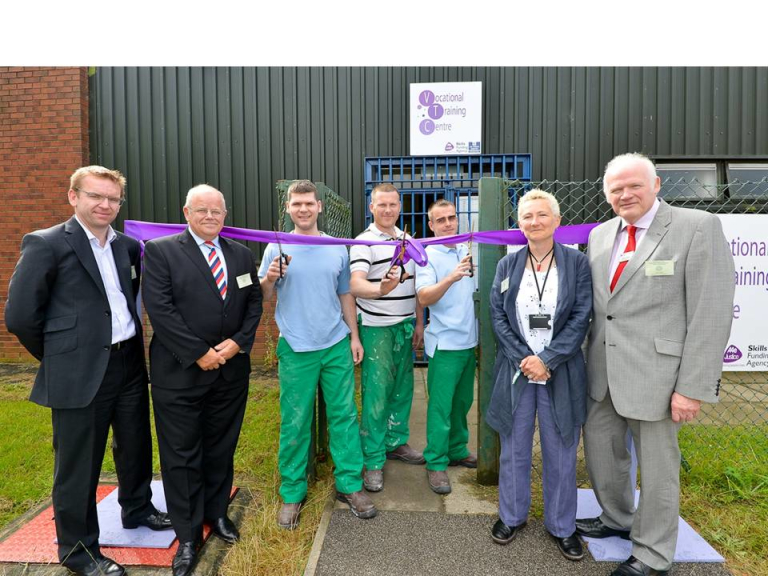 Highpoint's 'Breaking the Cycle', Reducing Re-offending through effective partnership working, was developed with support from Business in The Community (BiTC).
Highpoint has to date hosted eight employer engagement events with a further two being held at partner organisations. The events consist of a formal meeting including presentations and are attended by employers, training organisations, recruitment agencies, and other diverse providers and, most importantly, serving prisoners. The tenth event was held on 25 July 2013 and the prison used this as an opportunity to formally open its new Vocational Training Centre.
Highpoint is a split site prison and the decision to give both sites a specific identity was made in February 2013. Working in partnership with A4e, the majority of vocational training delivery has now been located on North with only a small number of classes staying on South. The South site is bigger and lends itself to commercial activity.
A4e take much credit for this change and it was their staff and serving prisoners who have converted what was a poorly utilised building into a bespoke training centre creating an additional 50 work places in the process.
On offer now are Plumbing, Bricklaying, Professional Computers, Carpentry, ITQ, Painting and Decorating and Cabinet Fitting (kitchens etc).
The opening event was well attended by in excess of 60 people including the following dignitaries:
Adrian Smith Deputy Director of Custody East of England
Sarah Skett NOMS Commissioning East Midlands and East of England
Peter Storey Head of Area Relationship Team Skills Funding Agency
Ronnie Coyle Director of Operations Justice Advice and Guidance A4e
Prior to the opening event Highpoint and A4e decided to ask prisoners involved in the construction to officially open the centre and Gavin, Ed and Jamie cut the opening ribbon, most aptly using wallpaper hanging scissors. 
A successful and important day in the future development of learning at Highpoint and one which demonstrates a strength of partnership working which has been described as 'Flagship' delivery by Ronnie Coyle A4e.