Helen the New face of Haverhill Research Park
20th February 2013
... Comments
---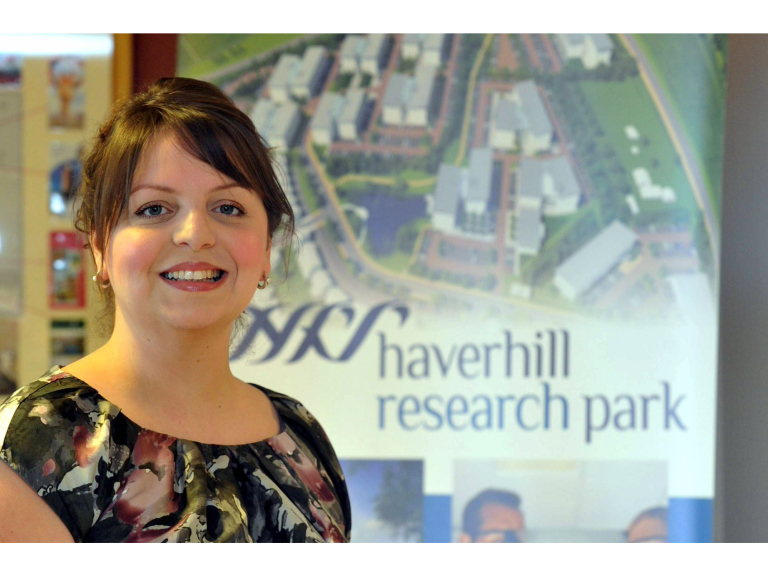 A new face has joined the team working on the new Haverhill Research Park where infrastructure work is due for completion in May.
Carisbrooke Investments have appointed Helen Chaplin as the representative for the development.
Major earth moving work was needed to put in access and internal roads for the site, which is expected to create hundreds of new jobs, as well as providing a new hotel, a pub/restaurant, a crèche and 150 new homes.
Once these works are finished, aimed to provide an unrivalled landscaped environment, Helen will be located on the scheme itself. However until then she will be based in the Days Inn Hotel in Haverhill.
Local and regional businesses thinking about their future office and research and development requirements can either call in to see her at the hotel or arrange to be given a tour of the site.
Helen said" I am delighted to be involved with such an exciting project. My background is in residential sales and, although there are clear differences, it is all about providing people and businesses with the right buildings that will see them into the next decade allowing them to grow and prosper"
Nic Rumsey of developer Carisbrooke Investments said: "We went through a long interview process before appointing Helen, as the role of a site representative is very important to our marketing and promotion of the research park. We are confident that she will build on the good relationships we have with the community and maximise our chances of attracting tenants to the research park"
Helen can be contacted on 01440 716950 helen@haverhillresearchpark.com