Get up to date with the latest news from Haverhill Golf Club
21st September 2015
... Comments
---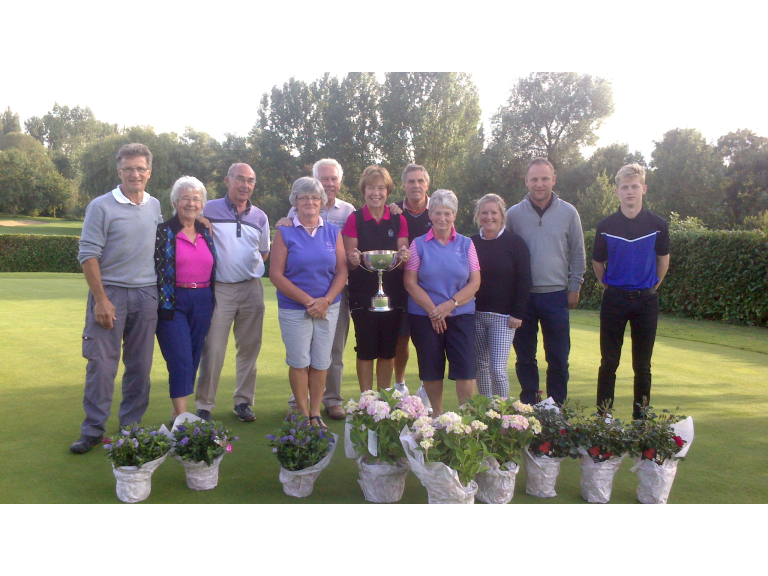 The Ladies Midweek LGU Pendant was played on Wednesday 9th September. The winner was Sally Price with 94-21-73. In 2nd place was Jenni Bradnam with 111-36-75 and in 3rd place Ann Thompson with 108-31-77. In the Saturday competition, the winner was Pat Kennedy with 91-17-74, in 2nd place was Lyn Fish with 95-20-75 and in 3rd place Gerry Wheatley with 97-20-77. Overall, Sally Price claimed the victory by just a shot to win the LGU Pendant.
The Men's Midweek Medal was played on Wednesday 9th September. The overall winner with a fabulous nett 65, on count back was Andrew Cornish, just edging out Steven French. Andrew has reduced his handicap by a shot to 18, however Steven French had his handicap adjusted under the exceptional score reduction having recently posted another sub-par round, to reduce his handicap by 2 shots to 13. The full results were Division One: 1st place Terry Lyons 78-10-68 on count back, 2nd place Michael Bennett 77-9-68, 3rd place Darren Lyons 78-8-70. Division Two: 1st place Andrew Cornish 84-19-65 on count back, 2nd place Steven French 80-15-65, 3rd place Stuart Haworth 85-18-67 on count back. Division Three: 1st place Geoff Dorkins 91-21-70, 2nd place Duncan Watson 94-22-72, 3rd place Andrew Howard 93-21-72.
Haverhill played in a friendly match away at The Suffolk on Saturday 12th September. Team Captain Andy Fish reported that Haverhill lost overall by 8 down, playing Hambro scoring, however both teams are looking forward to the return match at Haverhill on Saturday 26th September, when Haverhill hope to make good use of the home advantage.
On Sunday 13th September,  Haverhill Members played in the Peggy McGhee Memorial Trophy. In all 33 members took part, the format stableford, teams of three (one lady and two men), played off full handicap, with all scores to count. Event Organiser Doreen Darbey reported the scores were very close and everyone enjoyed the day with the added bonus of reasonable weather despite the forecast!! Peggy's daughter Fiona, who now lives in Australia, continues to sponsor the event in honour of her mother Peggy, who was Lady Captain in 1997. Fiona's family will be visiting the UK in December, when she hopes to meet up with the Haverhill Members. The winners of the competition were Denise Walker, Jim Walker and Len Adams with 105 pts. In 2nd place were the Bradnam family, Jenni, Colin and Ben with 104pts and in 3rd place Gill Richardson, Alistair Cocks and Geoff Bush with 103pts.