Fancy a weekend of retro computers and technology?
2nd July 2013
... Comments
---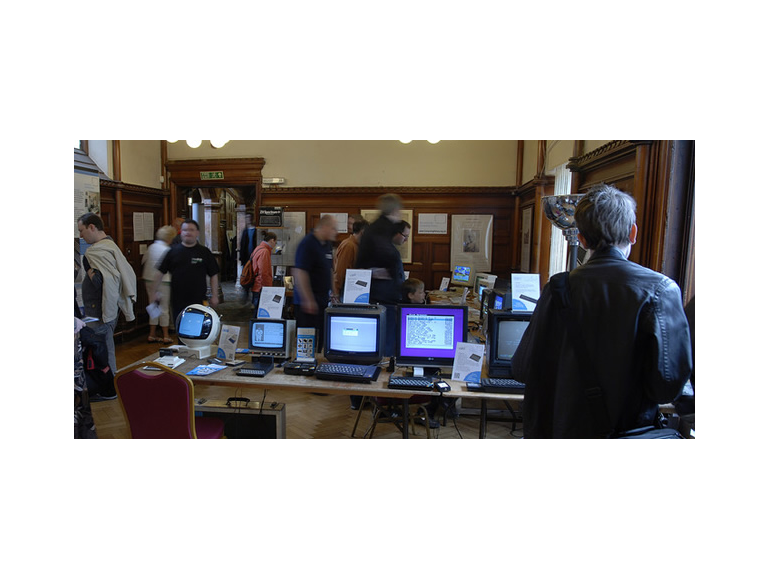 Then come and see our fantastic display at the Silicon Dreams event on the weekend of the 5th to the 7th of July at Snibston Discovery Museum in Leicestershire ...
The event celebrates our silicon chip age. If you appreciate all things electronic, then this is the event for you. Modern and retro, this event will feature a wide range of exhibits including computing, gaming, music, film and so much more…
This will be a family event including computing workshops, retro computing and vintage gaming. It doesn't stop there - they'll also have film-related entertainment, arts activities and electronic music. On top of all this, there will be all the attractions from the host venue including science, engineering, fashion and toy galleries, a heritage railway and an area for under 5's. There is also the country park nearby. It will be the first of its kind and we think that it will be a very special weekend for everyone.

The event also features these fantastic opportunities ...

Keynote Speaker - Professor Steve Furber

Anyone who grew up with the BBC Micro or owns a mobile phone will be familiar with Steve Furber's genius. During the 1980s he was a key member of the Acorn team, where he was a Hardware Designer and then Design Manager. He was a principal designer of the BBC Micro and the ARM microprocessor - and if you own a mobile phone, you'll have at least one of these. In August 1990 he moved to the Victoria University of Manchester to become the ICL Professor of Computer Engineering, also establishing the Amulet research group.

An Evening with Martyn Ware

The Silicon Dreams festival is to be joined by one of the Godfathers of British synthesizer music. Martyn Ware, co-founder of The Human League, Heaven 17 and British Electric Foundation will be hosting An Evening With… special event on Saturday 6th July. He will talk about his career as one of the pioneers of British electronic music who helped change the charts forever. Later in the evening he will be joined by special guests Northern Kind and Heaven 17 for some fantastic live performances. More Info >>>

Book your tickets now !!!

For more information and to book tickets visit :
http://www.silicondreams.org.uk/

See you there ...