Don't allow yourself or your business to become a victim of cyber crime.
27th October 2014
... Comments
---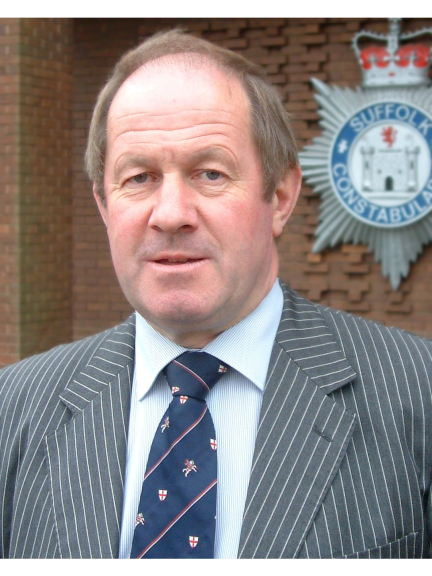 The Police and Crime Commissioner for Suffolk Tim Passmore, recently gave an update on cyber crime and the damaging effects it can have on businesses at the "It's Thursday with thebestof Haverhill" monthly event.
What is Cyber Crime?
Cyber crime refers to criminal activities carried out via the use of computers or the Internet some of which include hacking, identity theft and internet fraud. Tim explained that the Police want to support businesses in their fight against cyber crime by making them aware of their findings on how to tackle the problem and stay protected. He recognises that we cannot bury our heads in the sand, cyber crime is a growing issue and it is important that the Police stay at the top of their game if they have any chance of combatting it.
The misuse of social media can result in bullying and harassment which is also classed as cyber crime. Tim stressed the importance of young people needing to be taught how to behave appropriately on social media to reduce these problems as they do waste Police time.
How can we protect ourselves?
Tim spoke frankly when he said that criminals pray on the most vulnerable and take advantage of them in order to steal goods or money via the internet showing that cyber crime and fraud are just another name for theft! Tim gave advice on how we can all do more to protect ourselves and our businesses from becoming the next victims of cyber crime. Simple things such as keeping your personal details safe and having secure passwords are often overlooked even though they are your first line of defence against hackers.
Problems the Police face
Tim explained how difficult it is for the Police to try and keep up with the offenders who perform cyber crime attacks. We are all up against very clever people who can predict what technology will do next and how to take advantage of this. The Police need to stay at the forefront of the latest technologies to maintain the same level of knowledge as the crooks which proves to be a difficult and expensive task.
Crime patterns are always changing and this impacts Police resources. Due to the tidal wave of cyber crime, there could be fewer Police officers patrolling the streets. However, if the crime rate isn't as high on the streets as it is online, surely this is where the Police are better off spending their time until the pattern changes again?
Technology is a wonderful thing but Tim recognises it has a dark side.  We are all vulnerable to low level email scams and mobile app hacking so we need to think carefully about how we are using the internet.
Tim's key message regarding how we can protect ourselves from cyber crime while using the internet was to use our instincts. If something looks too good to be true then it probably is! For more information on how to protect yourself and your business from cyber crime please view the blog on the 9 simple things you can do to stop yourself from becoming the next victim of cyber crime.